Launch pads propel RVers toward understanding our world and the space beyond
Visiting these sites will fulfil your dreams of space travel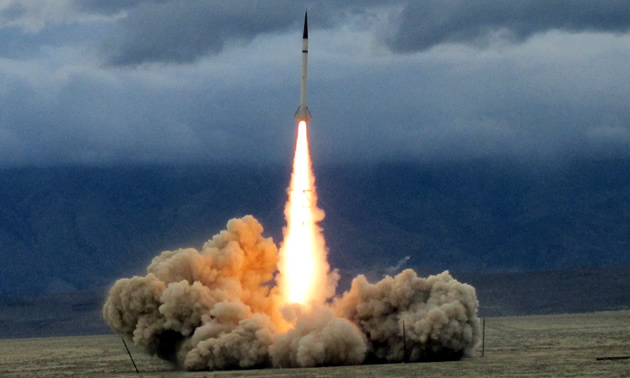 With hundreds of miles of driving behind you and your RV secured on the pad, you're free at last to relax by the fire in the gathering dark, to take a deep breath, lean back and gaze at the stars above.
And then your mind begins to wander. What is up there? What might there be beyond the darkening edge of beyond? As well you know, you and I are by no means the first to ask these questions.
To quote the ancient philosopher Lao-Tzu, "To the mind that is still, the whole universe surrenders."
If that was so in the 6th century BC, imagine what the universe can offer our minds today. So between those thoughts and yours, if you have arrived anywhere close to Pasadena and the California Institute of Technology (Caltech), which also houses NASA's Jet Propulsion Laboratory (JPL), you are in the perfect location to explore just how much of the universe has revealed itself to mankind.
An equidistant 15 minutes from Burbank, Glendale or Pasadena, JPL is part of Caltech at La Cañada Flintridge and offers a wide choice of tours both educational and just plain fascinating.
Most intriguing of all, perhaps, is the information about Insight, NASA's upcoming 2020 space project.
As described by JPL, "Insight is short for Interior Exploration using Seismic Investigations, Geodesy and Heat Transport. It is a Mars lander designed to give the Red Planet its first thorough checkup since it formed four billion years ago."
Taking part
So if you like the idea of learning more about space and climate exploration, be sure to book well ahead—even a year in advance—as these free tours are so popular that securing a spot on the tour can be hard to do.
Here are just a few of the presentations available:
Regular tours include viewing the Spaceflight Operations Facility and the Spacecraft Assembly Facility;
Reservations will begin May 6th for August, 2019 Visitor Tour Days. These tours are held weekly on either Monday or Wednesday and last about 2.5 hours. JPL warns the tours involve a lot of walking and stair-climbing. Accommodations can be made for anyone who uses a wheelchair to get around but reservations MUST be made well in advance and wheelchairs are not provided by JPL.
Many other climate-change and space-related events are held throughout the year so it's best you prowl the JPL-NASA website to see what interests you the most and which ones are open to the public.
Non-residents of the United States must be able to produce a current passport, appropriate visa and/or valid ID as required.
While all this may sound overwhelming, the website not only provides easy-to-understand details, their contact information is straightforward—and the spectacular photos are a bonus beyond compare.
Another fabulous place to visit is the nearby 100-year-old Mount Wilson Observatory atop the San Gabriel Mountains. This was where the famous astronomer, Edwin Hubble, first discovered that galaxies existed beyond that of our own Earth.
Lastly, if you're content to leave these out-of-this-world destinations to astronomers and space- climate scientists, the surrounding areas in Pasadena, Glendale and, even Los Angeles offer a boundless variety of art galleries, cactus nurseries, botanical gardens, museums, hiking trails, pools, restaurants and shopping enough to keep you occupied and exhausted for months on end.
All you need to do is make a list and launch.