The best 5 things about Benson, Arizona
Benson, Arizona, the Wild West frontier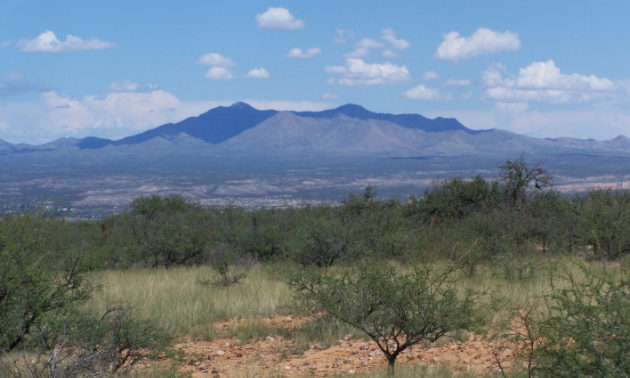 Benson, Arizona, is steeped in history. The city is the gateway to Cochise County, a historical area named after the Apache leader Cochise.
"This area was the Wild West," said Bob Nilson, supervisor of the Benson Visitor Center. "Cochise Stronghold is visible from Benson (in the mountains 15 miles [24 kilometres] to the east). The Indian wars were in this area. Fort Huachuca was established in 1877 to protect the settlers from Apache raids."
Benson was built all the way back in 1880 by the Southern Pacific Railroad as a watering stop for the trains. For as much as things have changed from then until now, the city is still a transportation hub, residing along Interstate 10, which goes from Jacksonville, Florida, to Los Angeles, California.
"It's a really easy stop for people," said Nilson. "Benson has over 1,100 RV spaces within the city limits so a lot of RVers like to base themselves in Benson and explore the attractions in the area.
"We love our winter visitors. We get a lot of them out of Canada. They come here to get out of the cold. They pull their motorhomes in and then take their little Jeep off the back of the motorhome. They'll stay here anywhere from a few days to a couple of months. There is so much to do here. I could keep snowbirds busy for three months, easy."
Whether you have a few months or just a couple days, here are several more must-see sights that Nilson described in and around Benson.
Kartchner Caverns State Park is one of the top 10 caves in the world. It's a really phenomenal place—a living cavern. Water drips from the stalactites. In one of the rooms, there's a column where a stalactite and a stalagmite—where the top meets the bottom—grows together. The column is 15 feet (4.5 metres) in diameter and 58 feet (17.5 metres) tall. It's 70 F (21 C) all year round with 99 per cent humidity.
Kartchner Caverns is run by Arizona State Parks. It's their jewel piece and it's right here in Benson.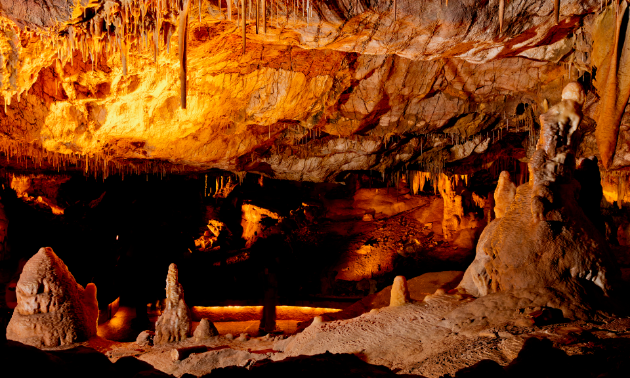 Birdwatching
This is a migratory path for birds and one of the best birdwatching areas in the western hemisphere. The only place with more species of birds in the western hemisphere than this valley is in Costa Rica. The San Pedro River flows north through Benson, and the San Pedro Riparian Area has some great hiking and birdwatching. A good place to go would be Fairbanks, which is a ghost town on the San Pedro River. It used to be a train stop.
Anywhere there's water, you'll see lots of birds: trumpet swans, blue heron, white sandhill cranes, scarlet sky catchers, bluebirds, geese and all kinds of ducks.
There are a lot of birds of prey here, too. Raptors, eagles, falcons and all types of hawks. Red-tail hawks are common. I live eight miles (13 kilometres) away and usually see four or five different species of hawks on my way to work.
Arena Bar
The Arena Bar is an 11-acre (4.5-hectare) rodeo arena. You can go anywhere on the 11 acres with your beer. They have stands for the rodeo and ropings. People buy a beer, sit in the stands and watch the cowboys rope. It's a very unique thing.
Bisbee is an eclectic town. It was formed in 1880 and was a copper mining town. When the copper got mined out, there were all these vacant homes there that people were buying for really cheap. A lot of San Francisco hippies moved there in the '70s. One of the guys has an RV park called Shady Dell where he bought a bunch of old Airstream trailers from the '40s and '50s. He refurbished them and rents them out as a bed and breakfast.
Tombstone
The town of Tombstone is 23 miles (37 kilometres) south of Benson. It was the site of a huge silver strike but is mostly remembered for the infamous "Gunfight at the OK Corral" with Wyatt Earp and his brothers, Morgan and Virgil, and their friend Doc Holliday against the Clantons and McLaurys in 1881. They filmed the movie Tombstone there too. It's a tourist town now.