Experience Baja
Have an experience you will remember for years to come
by Dan and Lisa Goy —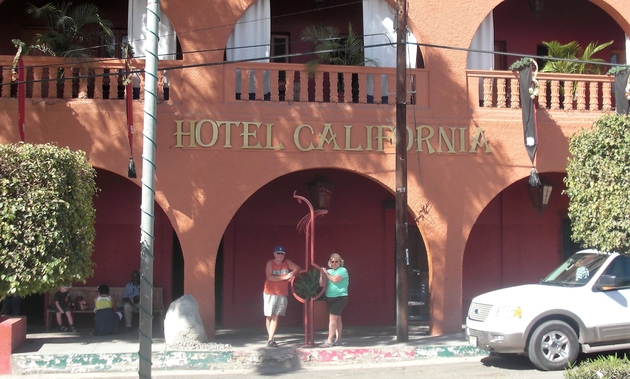 Baja has so much to offer snowbirds it's hard to know where to start; here are a few places we guarantee will offer an experience you remember for years to come.
Baja 1000 (Baja Mil) off-road race
The Baja 1000 is an off-road race that takes place on Mexico's Baja California Peninsula in the fall.
The event includes various types of vehicle classes such as small and large bore motorcycles, stock VW, production vehicles, buggies, trucks, and custom fabricated race vehicles.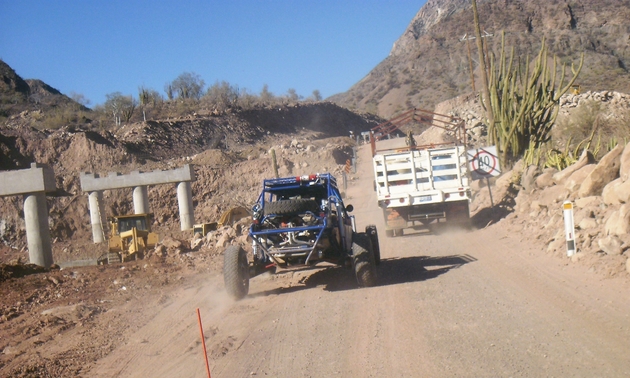 The course has remained relatively the same over the years from Ensenada to La Paz (1600 KM). The first official race started in Tijuana, Baja California, on October 31, 1967, and was named the NORRA Mexican 1000 Rally. In 1973, the Baja California governor turned over the event to a non-profit Mexican corporation called Baja Sports Committee (BSC) who renamed the event to Baja Mil (Baja 1000).
The factory-supported all-spaceframe Trophy Truck entries are the most visible and expensive, often in excess of $250K. 50th TECATE SCORE BAJA 1000 runs November 14th-18th, 2017.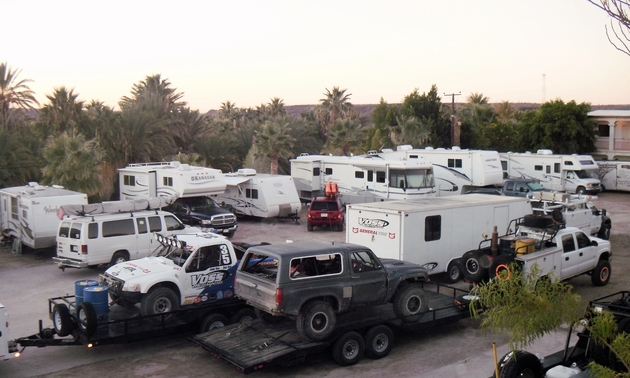 Carnaval La Paz, BCS
Carnaval is an official Mexican holiday that kicks off a five-day celebration of the libido before the Catholic Lent begins on Ash Wednesday.
Beginning the weekend before Lent, Carnaval is celebrated exuberantly with parades, floats, costumes, music and dancing in the streets with the most vigorous celebration taking place over the one weekend in Mexico. Carnaval is equivalent to Mardi Gras in New Orleans.
The annual Carnaval in La Paz is held mid-February and attracts tens of thousands of mostly Mexicans from throughout Baja but few tourists. La Paz remains relatively off the tourist track like the more widely known destinations of Cancun and Cabo San Lucas. La Paz Carnaval extends for 2 kilometres along the waterfront malacon (boardwalk). We have experienced Carnaval a couple of times; this is a blast for sure and free! *Carnaval is scheduled for February 8th - 13th, 2018.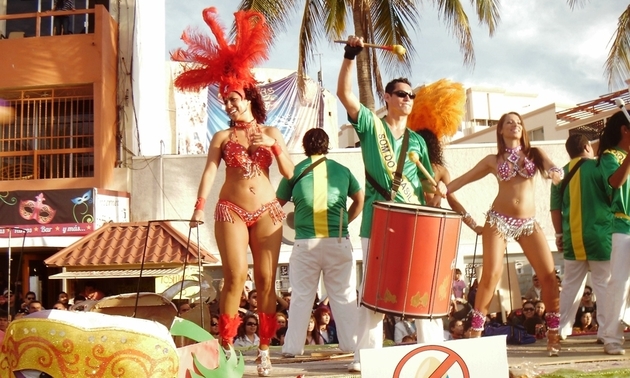 Music Festival & Film Festival in Todos Santos, BCS
Todos Santos Music Festival mixes music industry legends & local artists to raise funds for local charities. R.E.M.'s Peter Buck has curated lineups that spans rock, alt-country and Latin music for events usually set for the legendary Hotel California and in the historic town plaza.
The music festival normally runs for four days in January each year and has grown from a few friends playing for a few people into an incredible event featuring well-known bands and bigger crowds, without losing the intimacy or impromptu spirit.
Over the last 14 years the Todos Santos Film festival has built up a reputation as one of the best showcases of new Mexican/Latin American films, documentaries and shorts. Last year was no exception and included a great selection of movies such as the much-anticipated documentary on hurricane Odile, which ravaged Cabo in 2014 - and La Tortuga Primordial, also a documentary, filmed around BCS, exploring the relationship between turtles and humans, and the attempts that are being made to save them.
This festival often runs at the beginning of March for a few days and is very inexpensive.
Art Walk in San Jose del Cabo, BCS
In Baja Mexico behind San Jose del Cabo's historic main square and church lies the ever-growing Gallery District, which in recent years has become the cultural center of Los Cabos with many high-end fine art galleries displaying original paintings, sculpture, photography, prints and jewelry made by local, throughout Mexico and international contemporary artists.
This is an evening stroll visiting the art galleries, sipping wine and dining in our neighborhood restaurants. Often galleries will have special events such as "artist in attendance" or openings of new exhibitions. This is an exceptional experience for those appreciating any art, a great value given no fees are incurred. It takes place every Thursday night, 5pm – 9pm, November through May.