Top things to see and do in Anaheim
Get your fill of excitement, during your RV trip to beautiful Anaheim, California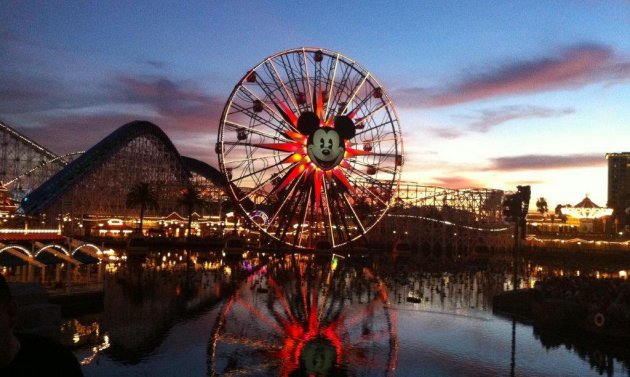 Anaheim is a hub of activity, and every RVer travelling to California should include this city in their itinerary. Here are a few of the hot spots you can visit in the Anaheim area:
Who could take a trip to the Anaheim area without visiting this popular theme park for all ages? There are so many activities, events and attractions that you will need several days to see it all. There are rides for all ages, interactive learning experiences, all your favourite Disney characters, tours, amazing food and special events on a regular basis. Kids of all ages should add the happiest place on earth to their must-see lists.
Parking: If you are parking at Disneyland, RVers should use the main entrance to the Mickey & Friends parking structure. The height limit is 13'10" and overnight parking is not available. RV parking costs $23. There are also several campgrounds and RV parks where you can set up your unit and walk over to Disneyland.
Cost: The cost of a day at Disneyland starts at $95, but you can also purchase package deals and passes to suit your needs. See the Disneyland website to find the best bargain for you and your family.
Baseball fans will be elated to see this legendary stadium in person. Guests can join the Halos for a behind-the-scenes ballpark tour, and see areas that the public is normally not permitted to see. The 75-minute tour will include visits to the field, Mike Scioscia interview room and Angels dugout, a walk through the visitor's clubhouse and a peek at the Gene Autry suite, broadcasting booth and press conference room.
Parking: Game day parking is $10 (cash only), and vehicles over 20 feet in length cost $20 to park here.
Directions: Visit the stadium website to find detailed directions from various points in California.
Tour prices:
Adult $8
Children (14 and under) $6
Senior (55+) $6
Military $6
Children age four and under do not require tickets.
Eat, drink and be merry, at the Anaheim Packing District. This downtown gathering place features an assortment of top restaurants, an outdoor event area (complete with an orange grove and a fireplace) and live music every weekend.
Address: 440 S. Anaheim Boulevard
Directions from 5 South: Exit Lincoln Avenue and turn left on Lincoln. Turn right onto South Harbor Boulevard, then left onto the South Anaheim Boulevard. The Parking District is on the corner of Santa Ana Boulevard and Anaheim Boulevard.
Directions from 5 North: Exit Katella Avenue and drive straight through Katella Avenue. Turn right onto Anaheim Boulevard and drive for two miles until you reach the corner of Santa Ana Boulevard and Anaheim Boulevard.
Directions from Disneyland/Convention Center: Travel north on Harbor Boulevard for two miles, then turn right onto Santa Ana Boulevard. Turn left onto South Anaheim Boulevard until you see the Packing District on the corner of Santa Ana Boulevard and Anaheim Boulevard.
Parking: Visit the Packing District website for a parking map of this area.