The heart of So Cal
Theme parks, museums, aquariums and art—Anaheim, California, has it all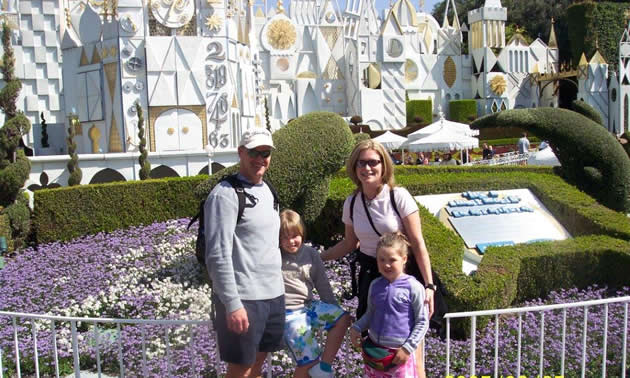 Though it's the first thing most of us think of when we hear the words Anaheim, California, Disneyland is not the only attraction to the area. The Discovery Science Center, Bowers Museum of Cultural Art, the International Surfing Museum and the Aquarium of the Pacific are all situated within Orange County, near Anaheim. Knotts Berry Farm, California's original theme park, is near by, and Universal Studios and many other attractions are close enough to be included in day trips from Anaheim.
A great incentive to explore the communities within and bordering Orange County is the selection of art walks, art crawls and art shows that happen frequently, year round.
The Menard family of Port Coquitlam, B.C., has visited Disneyland twice—once when the children were seven and five and once when they were 14 and 12.
"We don't do a lot of travelling," said Laura Menard of her family's two trips to Disneyland, "so on top of the excitement of seeing the Disney characters and going on the rides, Hailey and Hannah loved the experience of staying in the hotels. The service everywhere was just wonderful, and the site was impeccably clean."
Given its abundance of hotels and motels, RV parks, restaurants and year-round attractions, Anaheim is an exciting destination and a base for further exploration.