A small town with big personality
Come to Chicken, Alaska, for warm hospitality and laid-back charm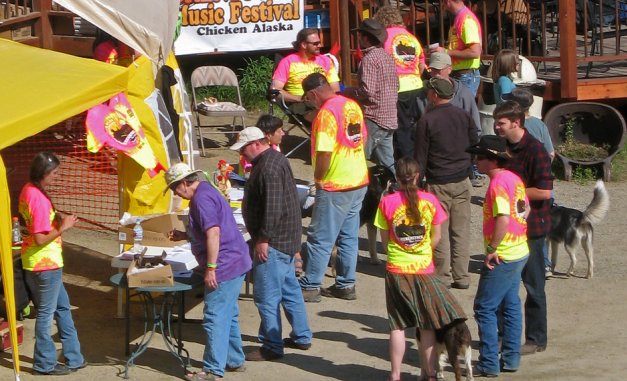 Chicken might seem tiny, but look closer and you'll find a bustling little community with fun-loving residents and plenty of things to do.
There are shops, an RV campground, and a number of other fun-filled activities for participants of all ages. Just south of the Taylor Highway, you can find the Chicken Gold Camp & Outpost. Here there are gold-panning opportunities for the whole family, and you can explore nearby Pedro Dredge, which is now a National Historic Site.
Every June, the town hosts the Chickenstock Music Festival, bringing together talented musicians and an enthusiastic crowd. The festival started in 2007 and has grown in popularity ever since. At the event, you can buy official, colourful Chickenstock T-shirts and other merchandise to show your support. This year's dates for the event are June 12 and 13.
To learn more, visit the Chickenstock Facebook page.