RV trip planner: RVing in the Battlefords, SK
Check out the RVing opportunities in The Battlefords, Saskatchewan
Battleford and North Battleford are great places to go RV camping in Saskatchewan. Take it easy, kick back and relax while you peruse the intriguing local landmarks and attractions, and enjoy the friendly atmosphere.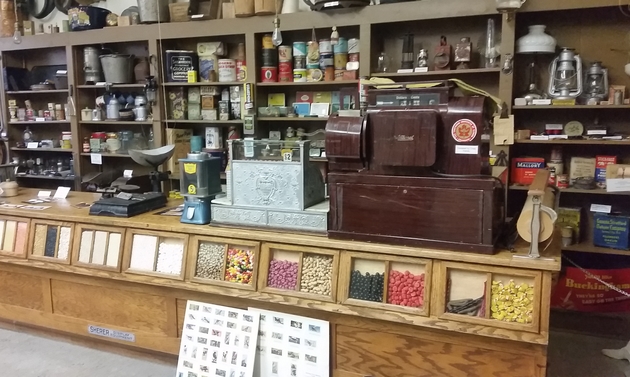 Located on the Yellowstone Highway in the middle of Saskatchewan, are two towns–Battleford and North Battleford. What the two towns separated by the North Saskatchewan River lack in altitude and rolling hills is made up for by their plethora of outdoor activities, charm and hospitality. The two towns share not only a name, but a provincial park and several local RV parks and campgrounds as well.
Population: South Battleford: 4,065; North Battleford: 14,315
Climate: The Battlefords offer the best camping weather between late spring and early fall. The highest temperatures are usually from April to October, with rainfall averages matching that.
Tourist information for the Battlefords
Campgrounds and RV resorts in (or near) the Battlefords
Sanidumps in Battleford
Top attractions in Battleford
In addition to its various camping and RVing spots, Battleford also has many tourist attractions. Here are the most popular.
Fort Battleford has a rich history of conflict between the North West Mounted Police and the First Nations Peoples of the area. Learn about this conflict and how people lived their lives back in the 1800s. There are disc golf courses around the Fort area, as well as five haunted houses to visit during Halloween.
The museum is home to a hoard of artifacts from the 18th, 19th, and early 20th centuries, as well as one of the largest gun collections in Western Canada.
Accessible by footbridges from either side of the river, this island has over 14 kilometres of hiking trails. It is a popular destination for hiking, picnicking, fishing and birdwatching.
Originally opened in 1983, this museum features uniforms, photos, balls, bats, trophies and more from famous Saskatchewan players. The museum is also home to Canada's largest baseball bat.
The adventure park is open year round, and has activities such as zip line tours, paintball games, wall climbing, high ropes, archery and more. Blue Mountain also has cabins for rent, in addition to their numerous camping spots.
Top events and festivals in Battleford
Demos, games and shows will be happening at the Western Development Museum August 11 - 12, 2018.
The festival takes place August 11, 12 and 13. Activities includes the annual boat race, sandcastle competition, an art show and sale, a ball tournament, a Sunday pancake breakfast, Saturday night beer garden, and much more.
The festival runs July 27 and 28 in 2018, and focuses on bringing arts and culture to the streets of North Battleford.
Contact
: Contact the planning team via their
website
at the bottom of the page.
RV-Friendly Businesses Near The Battlefords