Trip planner: Everything you need to know before RVing or camping in Phoenix, AZ
Check out the RVing opportunities in Phoenix, Arizona
The potential for RVing and related activities is unprecedented, so start planning your Phoenix itinerary today.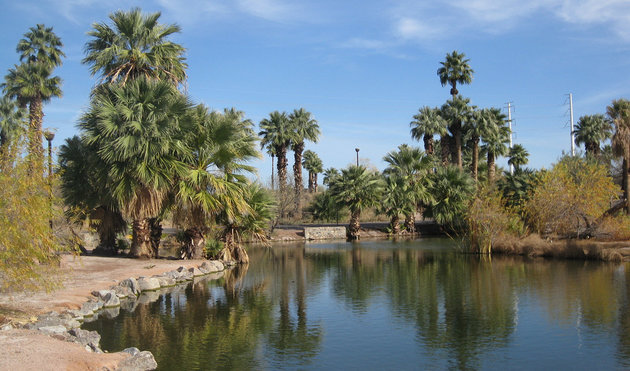 RVing in Phoenix is a one-of-a-kind experience. This bustling city is not only a hub of entertainment and recreation, but also a gathering place for snowbirds. Use our trip planner page to inspire your perfect Arizona vacation.
Population: 1.513 million
Climate: Phoenix has a hot, dry climate, making it the ideal snowbird destination.
Tourist information for Phoenix
Campgrounds and RV resorts in/near Phoenix
Sanidumps in Phoenix
Top attractions in and around Phoenix
Papago Park is a vast natural area that is also home to the Phoenix Zoo and the Desert Botanical Garden - plan to spend at least one entire day seeing the sights.
Check out this article about the Desert Botanical Garden and other adventurous attractions.
Learn about Arizona's heritage in an engaging format. The Heard Museum is know for the authenticity of artwork in its gift shop as their buyers deal directly with the American Indian artists. The handmade artworks include jewelry, rugs, pottery and Kachina dolls.
Check out this article about the Heard Museum and other facilities in the area.
See exhibits, attend workshops and take in interactive events at this epic science centre.
You can have a blast in this historic area, which was the original Scottsdale townsite. Enjoy shopping, dining, art galleries and nightlife - not to mention the Scottsdale Artwalk every Thursday evening
Explore the desert from the seat of a bicycle! There are plenty of trails to try.
Check out this article about mountain bike trails near Phoenix.
Top events and festivals in Phoenix
McDowell Mountain Music Festival
Gather at the McDowell Mountain Music Festival for a weekend of fabulous musical performances. This festival takes place each year in early March.
Held every spring, this culinary festival shows off a wide variety of food samplings from restaurants all over the city.
Come to Papago Park between late November and mid-January to see millions of lights in brilliant artistic displays.
RV-Friendly Businesses Near Phoenix