Trip planner: Everything you need to know before RVing or camping in Osoyoos, BC
Check out the RVing opportunities in Osoyoos, British Columbia
RV camping in Osoyoos opens the door to all kinds of activities and adventures.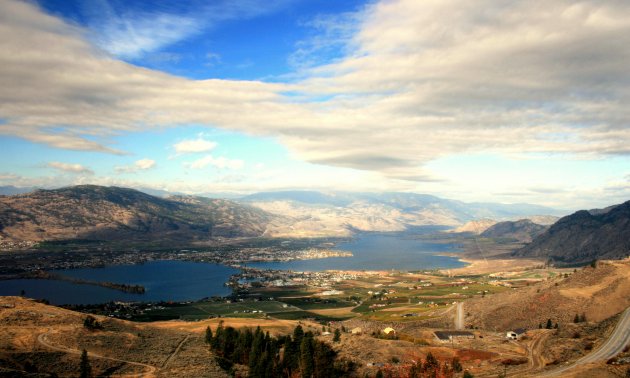 Osoyoos is surrounded by natural beauty and fun things to see and do. Plan your RV camping trip to this exciting destination, and you'll be coming back year after year.
Population: 4,845
Climate: Osoyoos boasts a warm, arid climate and is ideal for RV camping from spring through fall.
Tourist information for Osoyoos, BC
South Okanagan Chamber of Commerce
Town of Osoyoos
Destination Osoyoos
Top attractions in Osoyoos, BC
A cultural venue with outdoor activities and interactive exhibits.
Come here to learn about this delicate desert ecosystem and see rare species.
Nk'Mip Cellars Winery and Vineyard
Visit North America's first winery to be owned by First Nations people.
This is a pristine park with warm water for swimming and sports, and lush campsites.
This western-themed amusement park offers great entertainment at reasonable prices.
Top events and festivals in Osoyoos, BC
Osoyoos hosts a regular farmer's market, including an evening market, between May and September.
Come to Gyro Beach for this annual summer music festival.
With a parade, pageant, beer gardens and more, this annual festival is a community favourite.
Sanidumps in Osoyoos, BC
RV resorts and campgrounds in Osoyoos, BC
Cabana Beach Campground & RV Park
Brookvale Holiday Resort Osoyoos
RV-Friendly Businesses Near Osoyoos