Trip planner: Everything you need to know before RVing or camping in Lethbridge, AB
Check out the RVing opportunities in Lethbridge, Alberta
Lethbridge is a fun place to visit for several reasons. The city is beautiful, with pathways and parks throughout where you can take a walk when you aren't relaxing at one of the local RV campgrounds. Stop by Fort Whoop-up for a historical adventure, or see the local wildlife at the Helen Schuler Nature Centre.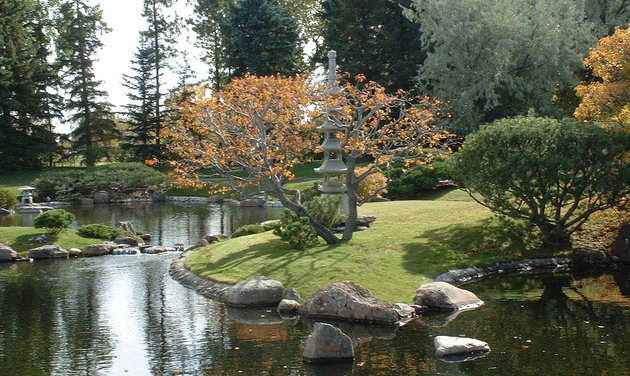 Lethbridge is a bustling community with plenty to offer any RVer. Check out some of the fun things to see and do in this dynamic Alberta city.
Population: 89,074
Climate: Late spring through early fall is the ideal time for RVing in Lethbridge, given the milder temperatures during those months.
Tourist information for Lethbridge, AB
Lethbridge Chamber of Commerce
City of Lethbridge
Chinook Country Tourist Association
Top attractions in Lethbridge, AB
Fort Whoop-up National Historic Site
There are year-round guided tours here, and incredible reenactments of life in the Fort take place in the summer.
The Nikka Yuko Japanese Garden was built in 1967 and expresses the merging of Japanese and Canadian culture.
This gallery has a long history and all kinds of exhibits to check out.
There is an abundance of diverse flora and fauna at the Helen Schuler Nature Centre, and you can take self-guided tours year round.
This community focused museum has fascinating exhibits and activities to enjoy.
Top events and festivals in Lethbridge, AB
Bring your music-loving friends and family to this popular multi-day event, held each year in June.
Shady Grove Bluegrass Festival
Held in August, this event includes live music, workshops, food, vendors and camping.
Sanidumps in Lethbridge, AB
Campgrounds and RV resorts in Lethbridge, AB
Oldman Dam Provincial Rec. Area - 403-382-4097
RV-Friendly Businesses Near Lethbridge