Trip planner: Everything you need to know before RVing or camping in Langley, B.C.
Check out the RVing opportunities in Langley, British Columbia
Langley is nicely situated within a close distance of Vancouver and other popular locations, while offering the relaxed atmosphere that RVers look for in a camping destination. There are plenty of attractions here to keep you entertained, and the campgrounds are beautiful and well-maintained.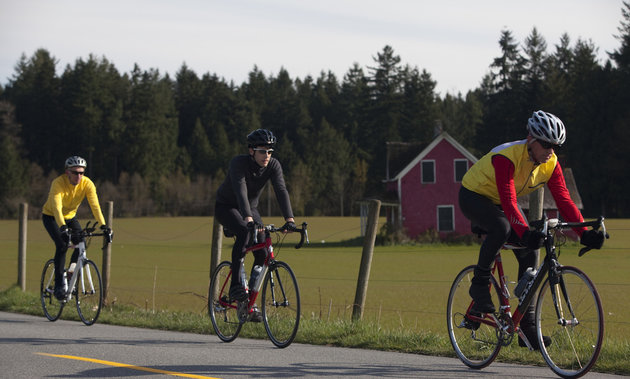 RVing in Langley is a terrific choice - there are so many attractions nearby, great dining establishments and events to attend, that you will never get bored during your stay. It is situated close to big city amenities, but also offers the peace and quiet of a smaller community. It's truly a win-win situation.
Population: 25,081
Climate: Langley has mild temperatures year-round, but you are most apt to enjoy your stay during the warmer months between spring and fall.
Tourist information for Langley, B.C.
Campgrounds and RV resorts in and around Langley, B.C.
Datwiler's Mobile Home Park & Campground - 604-534-5514
Cedar Springs RV & Mobile Home Park - 604-513-9296
Sanidumps in Langley, B.C.
Top attractions in Langley, B.C.
There are many fun things to do in Langley: Here are a few of the top attractions and entertainment you can enjoy. For more ideas, check out our Top things to see and do in Langley article.
Fort Langley National Historic Site
Fort Langley National Historic Site offers dining, shopping, special events and the chance to explore a booming heritage village.
At the Canadian Museum of Flight, visitors can enjoy interactive exhibits and displays of aircraft from Canada's aviation history.
With all your favourite games, from slots to card tables, Cascades Casino is a fantastic place to experience Langley's nightlife.
This Western-themed saloon hosts an array of musicians and other entertainment.
Mountain View Wildlife Conservation
The staff here foster public education on endangered species, by offering educational guided tours of the scenic 300-acre facility.
Top events and festivals in Langley, B.C.
Vive les Voyageurs - French Canadian Winter Festival
This annual winter festival takes place in historic Fort Langley each January. Celebrate French Canadian heritage and enjoy all sorts of family activities.
Annual Fort Langley Cranberry Festival
Every October, people gather in Fort Langley for this agri-tourism celebration.
Fraser Valley Food Truck Festival
Sample some dishes from a variety of local food trucks at this June event.

RV-Friendly Businesses Near Langley