RV Trip planner: RVing in Kimberley, BC
Check out the RVing opportunities in Kimberley
From the Platzl pedestrian mall with its intriguing shops and Bavarian flavour, to the idyllic camping areas with woodland trails on all sides, Kimberley has become a tourism centre for good reason. RVers will be welcomed by the friendly residents and amazed by the character of this charming town.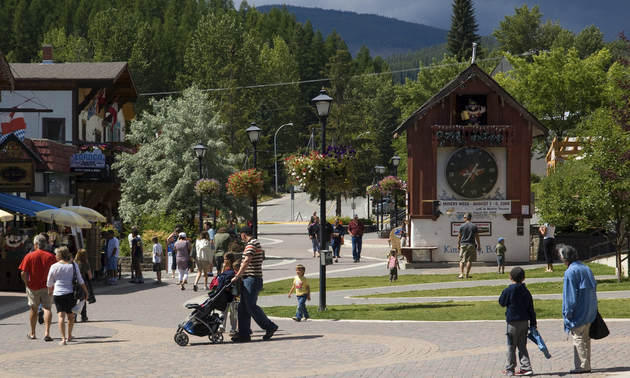 Population: 4,513
Climate: Kimberley offers its best camping weather between late spring and early fall.
Tourist information for Kimberley, B.C.
Campgrounds and RV resorts in (or near) Kimberley, B.C.
Sanidumps in/near Kimberley, B.C.
Top attractions in Kimberley, B.C.
This large municipal park is filled with multi-use trails where wildlife viewing opportunities abound.
This downtown pedestrian mall has a Bavarian feel.
This attraction provides history buffs with the chance to tour and learn about the historic Sullivan Mine.
This hub of activity is the centre of all arts and culture events in Kimberley.
Just 10 minutes south of town, you can find a breathtaking waterfall area.
Top events and festivals in Kimberley, B.C.
Come out and have fun with the locals at Kimberley's annual Julyfest. You can take in the Canadian Bocce Championships, one of the biggest soccer tournaments in North America, an extreme downhill longboard race, the Kimberley Homecoming Parade, and a Kids Festival.
This family-oriented festival takes place in early June and includes a pancake breakfast, live entertainment and more.
RV-Friendly Businesses Near Kimberley