Trip planner: Everything you need to know before RVing or camping in Kelowna
Check out the RVing opportunities in Kelowna, British Columbia
Kelowna is surrounded by verdant orchards, and wineries abound here. Take a tour, sample the local food and drink, and take in a few festivals while you're at it. There is a thriving arts scene here, as well as beaches, golf courses and gloriously scenic RV sites.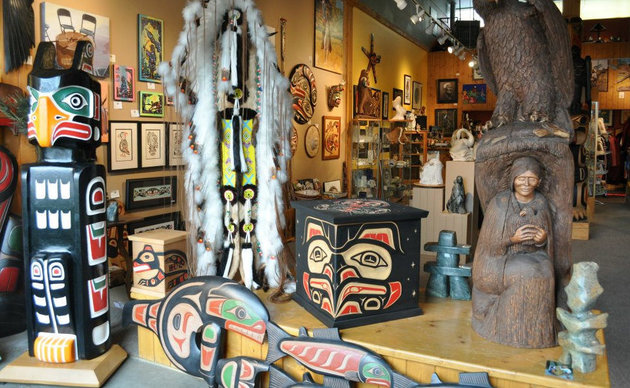 Kelowna is a fantastic place for RVers to visit, due to its variety of entertainment venues, eateries, vineyards and other attractions. If you plan to go RVing in Kelowna, have a look at our trip planner page and prepare for an unbeatable vacation.
Population: 106,710
Climate: Kelowna offers a warm, arid climate that is perfect for RVing from spring through fall.
Tourist information for Kelowna
Campgrounds and RV resorts in/near Kelowna
Sanidumps in Kelowna
Top attractions in Kelowna
This museum is becoming more impressive all the time, offering travelling exhibits, newly renovated spaces, the Central Okanagan Sports Hall of Fame, the Kelowna Public Archives and the Ursula Surtees Regional Conservation Laboratory.
To learn more, check out this article about Kelowna museum tours.
Come to the Myra-Bellevue Provincial Park and enjoy aerial tree top rope courses, disk golf and other activities. There is something for all ages.
Get a taste of Kelowna's arts and culture scene, and learn about the community's heritage, at this eye-catching gallery and event venue.
Kelowna's agritourism industry is thriving, and there are a number of farms and orchards offering tours to the public.
To learn more, check out this article about agritourism in Kelowna.
The vineyards in Kelowna are famous, so we couldn't neglect to mention wine tours. Have a gourmet lunch, and sample the latest Okanagan masterpieces.
Top events and festivals in Kelowna
Kelowna's Canada Day celebrations are something to see! This is a free festival for the whole family, with live entertainment.
Parks Alive hosts live performances in Kelowna all throughout the summer months. Keep an eye on the website for updated schedules.
RV-Friendly Businesses Near Kelowna