Trip planner: Everything you need to know before RVing or camping in Abbotsford, B.C.
Check out the RVing opportunities in Abbotsford, British Columbia
Tucked away in the Fraser Valley, Abbotsford is a terrific RVing destination with both contemporary city amenities and the laid-back charm of a smaller community.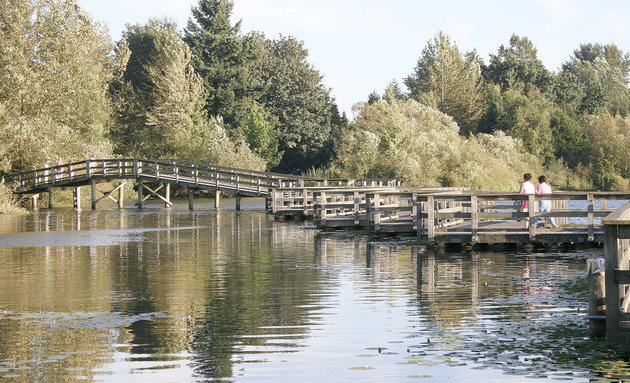 Abbotsford is a prime location for RVing in B.C. You can do everything from skiing to golfing, or try hitting the water for an adrenalin-pumping white water rafting excursion.
Population: 123,865
Climate: Abbotsford offers mild temperatures, making it ideal for camping from spring through fall.
Tourist information for Abbotsford, B.C.
Campgrounds and RV resorts in Abbotsford, B.C.
Aloha Trailer Park & Campsite - 1-888-801-2266
Sanidumps in Abbotsford, B.C.
Top attractions in Abbotsford, B.C.
Enjoy all kinds of arcade games, minigolf, and other family activities for all ages. Admission is free!
Tour the local farm and artisan businesses around Abbotsford.
Take in interactive exhibits, and learn about the role that the fishing industry plays in the local economy.
Top events and festivals in Abbotsford, B.C.
This event is exciting for all ages, with rodeo competitions and entertainment galore. It takes place in early August every year.
Abbotsford International Airshow
Held on the second full weekend in August, this famous show features skilled pilots who show off their impressive airborne talents.
RV-Friendly Businesses Near Abbotsford