If you've never been lovingly slimed by a 1,200-pound camel, you are truly missing out
The camel farm, where everyday is hump day
by Jena Jones —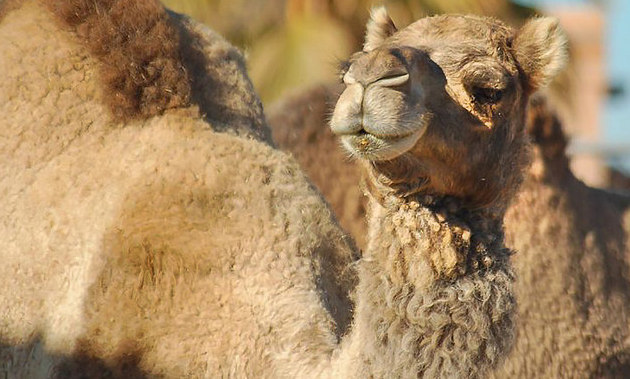 Yuma's Camel Farm is a hidden gem for animal lovers tucked among agricultural fields and farms.
The farm will surprise and delight with critters ranging from the hyperactive coatimundis to the slow and steady turtle, to curious goats, a shy zebra and, of course, the slobbering Arabian camels.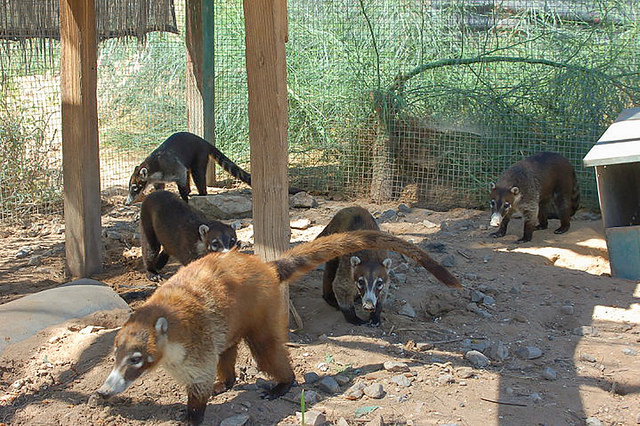 This attraction is not just a zoo, it is an actual working farm that specializes in breeding Arabian camels. Arabian camels have one hump and can travel up to 100 miles (161 kilometres) without water and they store up to 80 pounds (36 kilograms) of fat in their furry single hump. Typically found in areas such as the Middle East and northern Africa, these quirky animals are 1,200 pounds (544 kilograms) of pure entertainment and funny facial expressions.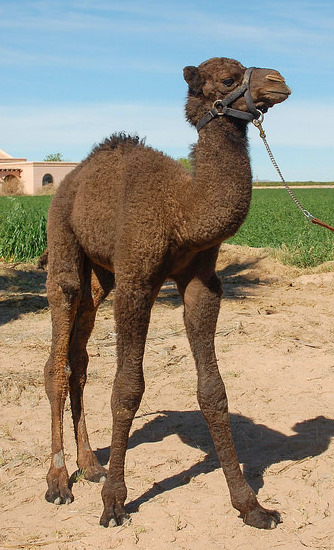 Not to be outdone by the camels, other fan favorites that steal the spotlight are the zedonks named Xena and Murphy and the wallaroos. Visitors can also spend some quality time with an ostrich, a water buffalo, fallow deer, birds, peacocks, goats and a zebra.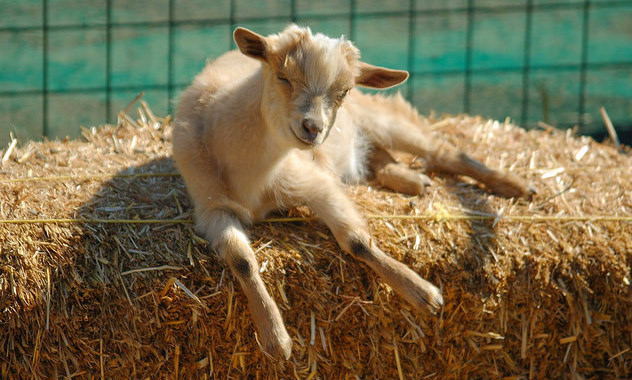 Terrill Al-Saihati began raising camels in 1987 and as her passion for these animals grew, so did the farm. Slowly adding new additions to its family, the Camel Farm officially opened its doors to the public in 2002 and it has been capturing the hearts of visitors ever since. Albeit hard work, the best part of Al-Saihati's day is when the chores are all done and the only sound she hears is that of happy animals munching their hay, Al-Saihati is living the life of an animal lover's dream.
An easy way to make friends with these wild "locals" is to buy a one-dollar cup of feed. Sure to make you an instant hit with the crowd, the food will bring close encounters, lots of slobber, excellent photo opportunities and happy animals.
The best time to visit is mid-morning when the animals are more active. "They've just finished breakfast and haven't gotten into nap mode yet," said Al-Saihati. If you're really looking for a special treat, the adorable factor is exceptionally high between the months of February and April due to new babies being born at the farm.
Visiting Yuma's Camel Farm is a must, and while there's no overnight RV parking allowed at the farm, there is plenty of room to park an RV or trailer on the lot for a wild day trip.