Top things to see and do in Yorkton
Regardless of your interests, this prairie city will have something for you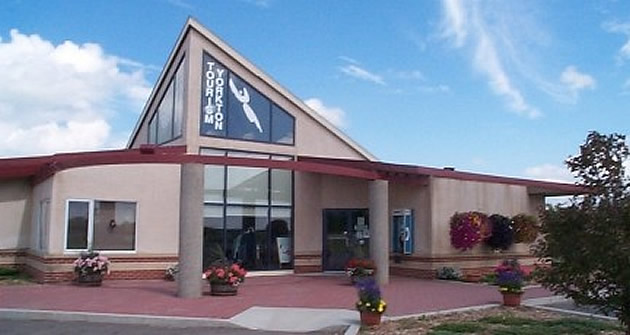 Yorkton is a great place to stop and discover the spirit of Saskatchewan. Popular activities range from active to historical or cultural, and are bound to keep you busy.
1) Western Development Museum
For anyone who's interested in Saskatchewan's heritage, the Yorkton Western Development Museum is a must. A tour will give you an idea of the people, the places and the events that helped shape the province. Exhibits are both well-presented and interesting. The museum also offers a variety of training programs and events.
2) St. Mary's Dome
This Ukrainian Catholic church is nearly a century old, but that is not the most remarkable aspect of it. Look up, high above your head, and you can observe a dome painted in a similar style to European churches. This painting was completed in 1941 and is truly an act of inspiration. The church building also features stunning architecture. Details and some photos can be found at the church's website.
3) Geocaching
Up for a little treasure hunting with a modern spin? Geocaching is a popular search-and-find game using GPS co-ordinates. Yorkton, it turns out, is a great place to give this activity a try. If you're new to geocaching, check at the tourist inforomation centre to borrow a GPS. Careful, the hunt can be addictive.
4) Godfrey Dean Art Gallery
Displays are always fresh and exciting at the Godfrey Dean Art Gallery, as exhibits change often. Take time to appreciate the variety of art at this venue. Visit the gallery's helpful website for an idea of what is showing at the moment. There is even a public art map if you want to get out and see some of the cultural sights on your own.
5) Ravine Ecological Preserve
The Ravine Ecological Preserve is an excellent place to stretch your legs and casually enjoy Yorkton's natural surroundings. Almost three kilometres of trail winds through a variety of habitats. Take your time to view the ravine's animal and plant life. Visit this site for more info, and to view a map of the preserve.