Top things to see and do in Yellowknife
From dog sledding to arts and cultural features, Yellowknife has activities to keep you entertained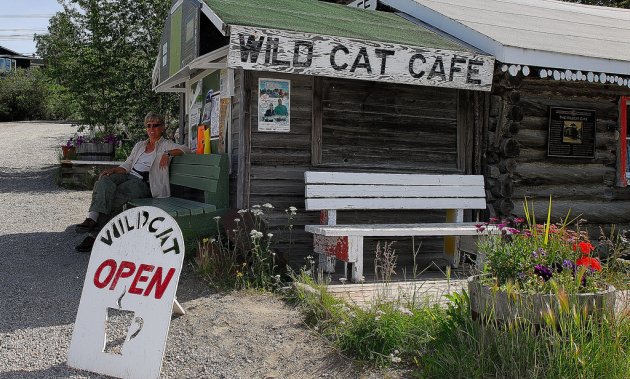 We want you to get the most out of your northern holiday. There is a wide selection of activities that will make your trip to Yellowknife one to remember fondly.
1. Dogsledding
Imagine yourself heading out into the wilderness on a dogsled, exploring the scenic terrain around Great Slave Lake. There are companies offering multi-day tours with experienced dogsledders, allowing you to enjoy the scenery by sled during the day time, and spend the nights in cozy lodges and tents. Aurora Village and Beck's Kennels come highly recommended.
2. Canoeing and boating
The waters around Yellowknife are too pristine not to be explored. If you want to try a day trip, check out Lower Cameron River, Hidden Lake or Tartan Rapids (these zones are recommended for experienced paddlers). For a longer excursion, you can head to Upper Cameron River, Jennejohn, Pensive Lakes, Tibbitt Lake Loop or Powder Point to Yellowknife River Bridge.
For more detailed information on these areas, visit the Northern Frontier Visitors Association website.
3. Fishing
Get yourself a sport fishing licence, and reel in the big one! There are a number of businesses that offer guided fishing trips, or you can set off on your own to catch lake trout, inconnu, Arctic grayling, Northern pike, walleye and lake whitefish.
Please be aware that in this area you may not use live fish or fish eggs as bait, and unbarbed hooks are mandatory.
NWT resident licence fee: $10 per season
Canadian resident licence fee: $20 per season, $15 for three days
Non-resident licence fee: $40 per season, $30 for three days
For more information on the fishing in Yellowknife, visit the Environment and Natural Resources website.
4. Prince of Wales Northern Heritage Centre
Take a trip back in time, and see a massive array of exhibits and artifacts from the Northwest Territories. This comprehensive museum changes its exhibits throughout the year, to focus on all different aspects of culture, art and history. There are also a number of events held here, so be sure to visit the centre website to find out what will be happening there during your stay.
5. NWT Diamond Centre
At the NWT Diamond Centre, you can learn about the Diavik and Snap Lake mine via a fascinating interpretive exhibit. The centre highlights the geology and technology behind sub-arctic mining, and shows how diamonds are mined, cut and polished for commercial sale. You can visit this site from 9 a.m. to 5 p.m., Monday through Friday, and call 867-920-7108 for more information.
6. Old Town
Visitors to Yellowknife will want to see the city's famous Old Town. Pick up a free heritage guidebook from the Northern Frontier Visitors Centre, and head out on a self-guided tour along historic streets, with architecture dating back to the 1930s. During summer, the oldest restaurant in town is open - stop by the Wildcat Café for a true taste of history.