RV camping in Wrangell, Alaska
Take in the Alaska charm in the beautiful northern community of Wrangell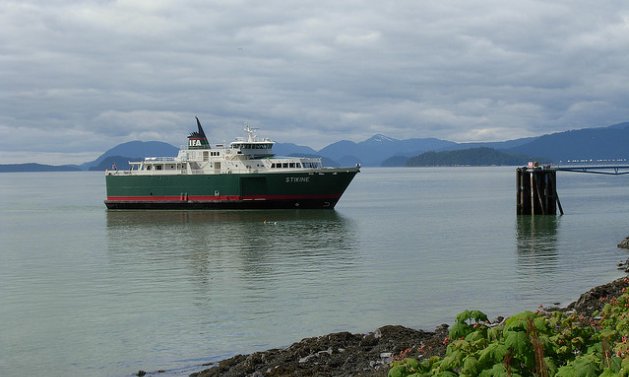 Camping in Wrangell will give you a true taste of Alaskan hospitality. There's a reason that RV campers choose to travel north on their outdoor recreation trips; the scenery is eye-catching, the people are friendly, and there are endless natural wonders to see and explore.
Tourist information
Top attractions in Wrangell
Chief Shakes Island and Tribal House Historic Monument
Find out more about the local First Nations heritage at this newly restored historical monument.
Petroglyph Beach State Historic Park
This gorgeous area has one of the highest concentrations of petroglyphs to be found in the southeast region. There is an interpretive centre and a boardwalk, and visitors may even search for petroglyphs on the beach (please take photos only, and do not remove or disturb the specimens themselves).
Anan Bear and Wildlife Observatory
Guests coming to this wildlife observatory can go to a partially enclosed deck and watch brown and black bears in their natural habitat.
This splendid 9-hole golf course is the only regulation USGA rated golf course in southeast Alaska.
Take a look at all the networks of hiking trails that Wrangell has to offer.
Top events and festivals in Wrangell
Stikine River Birding Festival
Bird watchers love this opportunity to hear from speakers and learn more about Wrangell's avian population.
Try to catch the largest king salmon in the Wrangell waters! The Annual King Salmon Derby is held mid-May through mid-June each year, and offers a generous prize to the winner.
Learn about First Nations history and culture, and enjoy time with the family doing a whole host of fun activities.
Top restaurants in Wrangell
Diamond C Restaurant
Phone: 907-874-3677
Zak's Cafe
Phone: 907-874-3355
Hungry Beaver Pizza
Phone: 907-874-3005
Stikine Inn
Phone: 907-874-3388
Sanidumps in Wrangell
Alaska Waters RV Park
Public RV Dump Station
Shoemaker Bay RV Park
Campgrounds and RV resorts in Wrangell