Top things to see and do in Whitehorse
Whitehorse provides a civilized start to frontier adventure
by Tanya Laing Gahr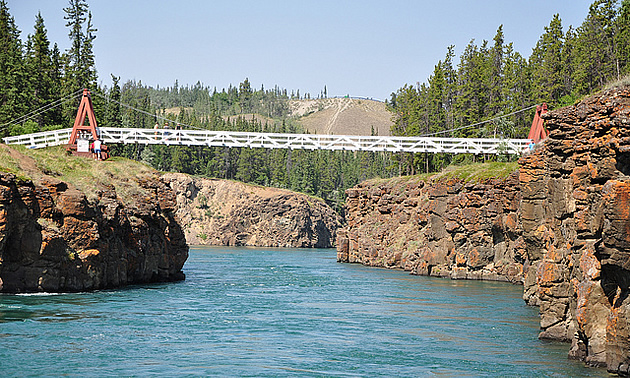 Every summer, flights from Germany arrive in Whitehorse, where RV rental units are lined up in formation for European guests to go exploring. These visitors have discovered the same thing that brings North American RVers to the Yukon—that this vast, mostly untamed land provides unparalleled adventure, and it all starts in Whitehorse.
1) A few kilometres to Miles
The rapids in the tumultuous Miles Canyon were a challenge to early gold rush prospectors, and many sternwheelers attempting to travel along the river ended up at the bottom of it instead. Dedicated whitewater enthusiasts brave the canyon today, but you can also view the water from a suspension bridge located minutes from downtown.
2) Shades of grey
Grey Mountain, overlooking Whitehorse, is easily accessible from the city. It features one of the most popular walking trails in the area, and once you see the views from the top, you'll understand why.
3) The thousand-year walk
The Millennium Trail along the mighty Yukon River will, in fact, only take about an hour to walk. Stop at the Rotary Centennial Bridge during spawning season to see migrating salmon on the fish ladder.
4) All aboard
The Copperbelt Railway & Museum offers visitors the chance for a bit of time travel along a 1.8-kilometre track that provides an interpretive history of mining in the region.
5) Ding, ding, ding, went the trolley
The Waterfront Trolley is a great way to get from Point A to Point B, while seeing some of Whitehorse's sights en route. There are shopping and dining opportunities along the line, as well as access to the SS Klondike paddlewheeler.
Resource: