An affordable Whistler vacation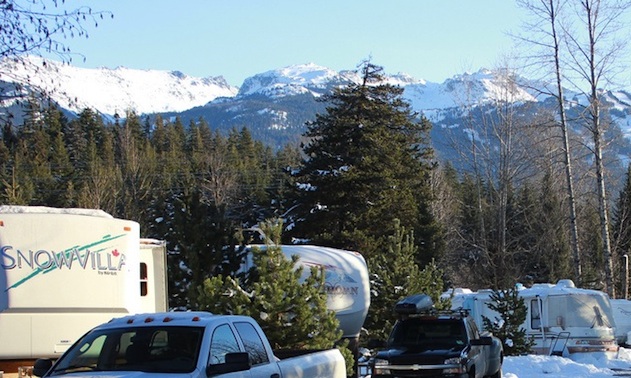 A campground in Whistler is in its second season offering RVers the least expensive way to experience the world-renowned ski resort. Located four kilometres from Whistler Village, Riverside Resort's RV Winter Warrior program boasts 66 winterized sites and a free shuttle service to and from Whistler Blackcomb and the village.
General manager Guy Auger said the biggest draw to this facility is convenience.
"You can park your RV here and store it all winter, but use it when you want and just pay a standby fee for the unoccupied nights. We are the only storage facility in the Whistler area."
Each site includes electricity, sewage, access to cable and Wi-Fi, and accommodates a tow vehicle. As well, there are comfort stations with heated floors and hot showers, and snow is cleared regularly. Riverside Resort sits on 40 acres, with breathtaking views and easy access to Whistler's cross-country ski trails.
"Our target guests are the skiers and snowboarders," Auger said. "We hope to create a place for winter snowbirds. Last year, 80 per cent of the people we saw were retired, but kids are welcome, as well as pets."
The RV Winter Warrior program runs from November through May and it costs $16.50 a day to park your RV and an additional $20 when you stay. Monthly deals are available. Riverside Resort also rents out cabins and yurts.
A membership card for the RV Winter Warrior program is in the process of being implemented that will offer discounts at local retail outlets, businesses, pubs and activities.
For more information on the RV Winter Warrior program, phone 604-905-5533, email [email protected] or visit whistlercamping.