All season, all recreation in Whistler, B.C.
The Riverside RV Resort features top-quality accommodations for RV sites, as well as yurts, cabins and tent sites.
by Stephen A. White —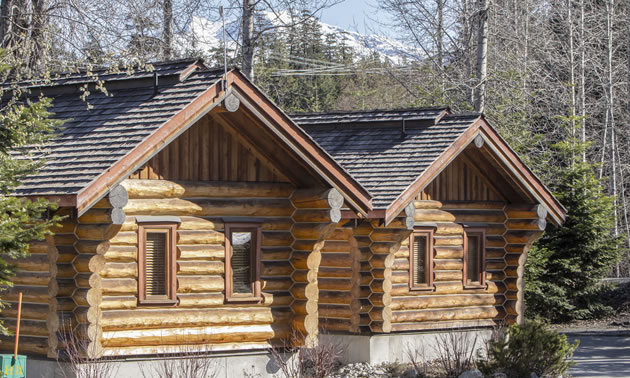 The ski runs of Whistler Mountain come clearly into view from the one-lane bridge that crosses Fitzsimmons Creek as it winds through the Riverside RV Resort located in Whistler, B.C. This ski resort first opened in 1966 and now the Whistler Blackcomb Ski Resort has grown into the largest ski resort in North America. And beyond skiing, the resort has grown into a spectacular hub of activity located deep in the Coastal Mountains, hosting all summer and winter recreational activities that you can imagine. At Whistler you can bike, boat, climb, fish, golf, hike, skate, ski, snowmobile and ATV on mountains, lakes and rivers.
You can also stroll around one of the most scenic pedestrian friendly villages in the world. Whistler Village, located at the centre of the town, hosts a vast variety of stores, restaurants and attractions set into a stunning architectural and landscape design.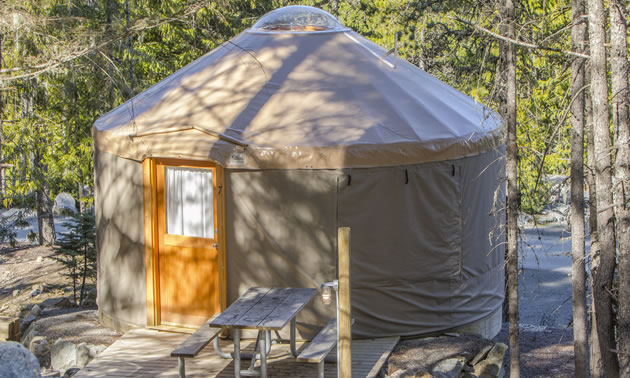 There are also five lakes within this mountain paradise, with sandy beaches and clear blue waters. These lakes provide all types of recreational opportunities; however, only Green Lake at 1.2 kilometres long is suited for motorboats.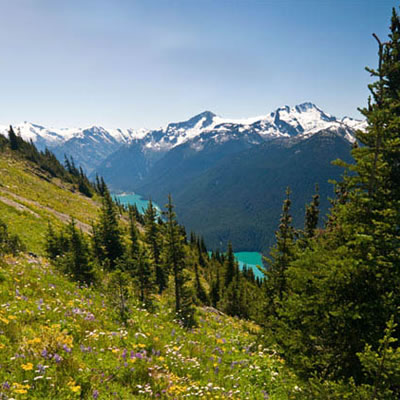 The Riverside RV Resort—a Parkbridge RV Resort—is the only RV resort located in the Town of Whistler. The resort features top-quality accommodations for RV sites, as well as yurts, cabins and tent sites. The private, walk-in tent sites are meticulously landscaped on the banks of Fitzsimmons Creek. The RV sites are well designed and provide year-round accommodation with full hookups including heated waterlines. The Western cedar log cabins include a bedroom, a loft, a kitchenette and a living room and can accommodate four people. The year-round yurts are located on a hillside forest. Each yurt is built on its own deck with framed canvas construction. They also have skylight peaks providing a view of the stars at night. They are furnished with a bunk bed (double bottom and single top), a trundle bed to sleep two, and a dining table and chairs. There is a comfort station nearby with bathrooms and hot showers.
Just beyond the yurts, you will find a landscaped trail cut through the forest leading to the Scandinave Spa. Here you can enjoy a steam room, a Finnish sauna, hot tubs and a cold-water pool. Go from the cold pool to the hot pool and feel your body tingle all over. It's just the perfect way to relax your body after a day in the mountains enjoying whatever recreational activity you can imagine or maybe even after enjoying a leisurely stroll through Whistler Village.