Mineral waters made Manitou Beach a 1930s tourist destination
Today's visitors can hear the echoes of delighted tourists dancing, relaxing in mineral waters and watching movies at the drive-in.
by Nowell Berg —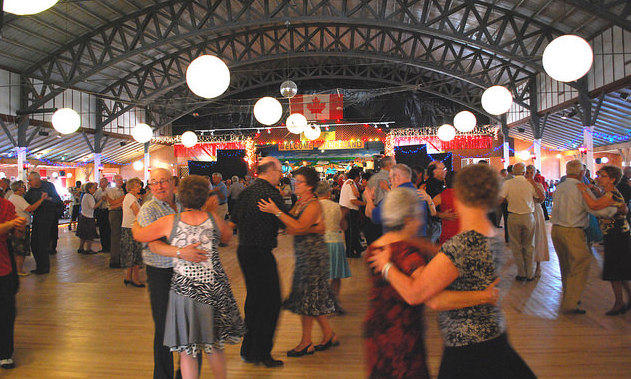 A short drive southeast of Saskatoon along the CN mainline is a body of water renowned for its healing powers. First Nations tribes believed water from Little Manitou Lake cured smallpox. By the 1920s and 30s, the population of the town of Manitou Beach swelled over 10,000 during the summer months. A spa, dance hall and drive-in theatre were built to entertain those who came to take the mineral-rich waters, and Manitou Beach rivalled Banff as a tourist hot spot.
Today's visitors can hear the echoes of those glory days. Brendan Manz of the Watrous Manitou Marketing Group said the old drive-in theatre, one of the last in North America, will open Fridays, Saturdays and Sundays in summer 2015. They're showing old movies on 35 mm celluloid film, itself an historical artifact in these days of digital projection. Or dance the night away at Danceland, built between 1928 and 1930. The hardwood dance floor floats on top of six to 10 inches of horse hair. Back in the day, it cost 10 cents per dance or three for 25 cents. Regularly, 500 people would show up to dance the night away.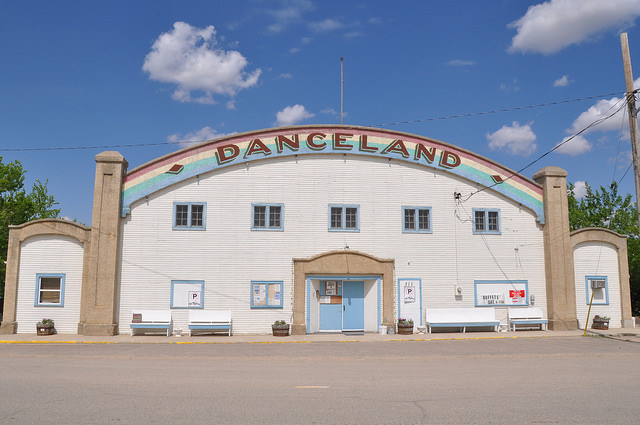 "The floor itself is original, everything is original from 1930," said Manz. When the place is hopping, "you can feel the floor move an inch or so."
In the past there were several mineral spas around Manitou Beach. Now there is only one, the Manitou Springs Mineral Spa. Its three pools filter lake water and heat it to 94 to 100 degrees Fahrenheit. Local history notes that in 1930 at the Chalet, little shrimp would get into the pool because the lake water was not filtered.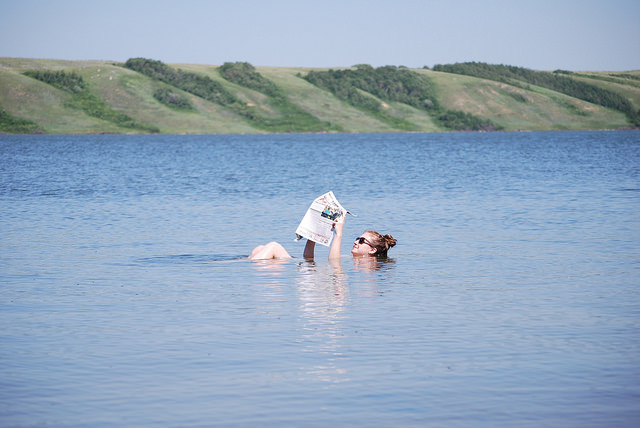 Another historically unique building in nearby Watrous is the All Saints Anglican Church and its stained glass windows. This rare neo-Medieval stained glass was originally part of the Church of St. John the Baptist in England. The glass was buried in the churchyard for protection from Puritan vandalism. In later years the vicar, a Reverend King, retrieved the glass and brought it with him to Watrous, where it became part of the local church.
According to Manz, the stained glass was "dismantled into 2000 pieces and shipped to Watrous," where it was reassembled and integrated into the church. If you want to see the glass and the building is not open, stop by the store across the street and pick up a key.