Tee off at Manitou Beach
Improve your game and soak up the beauty of Manitou Beach and Watrous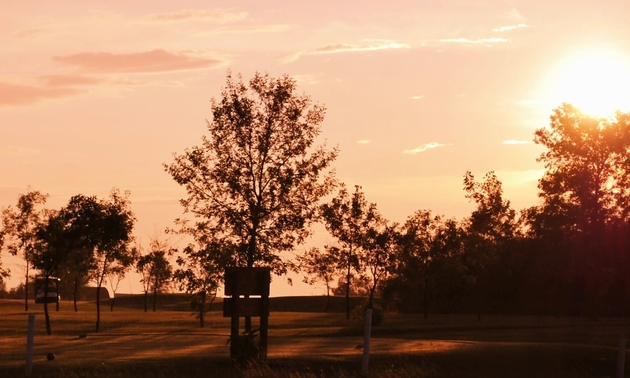 Manitou Beach Golf Club is situated five kilometres north of Watrous on Highway 365. It's a 3,048-yard, par-36, nine-hole course with well-irrigated greens, a 119 slope rating from the men's tees and a 114 slope rating from the women's tees. RVers camping in Watrous and Manitou love coming here to play along tree-lined fairways and to tackle various water hazards and bunkers that are dotted throughout the course.
Guests can rent clubs at the fully equipped pro shop, and power and pull carts are available. You can also test your skill on the practice putting green or try out the course's quality driving range.
The central location of this facility has led to it being a popular meeting and tournament venue for Saskatchewan golfers. To accommodate tournament participants, it has a 125-seat lounge with a private patio, picnic tables and barbecues. The clubhouse also has a licensed restaurant with a deck, so even if you're not in town for a tournament, you can still stop in and get a great meal.
Green fees
(All fees include taxes.)
9 holes: $22
18 holes: $36
Twilight/Earlybird: $17 for 9 holes (weekdays only)
Junior: $10 for 9 holes
Rental fees
Power cart for 9 holes: $21
Power cart for 18 holes: $35
Pull cart for 9 holes: $5
Pull cart for 18 holes: $10
Riders who are not golfing pay $2, and no infants or push carts are allowed on the course.