Surprising things to do in Victoria, B.C.
After calling Victoria home for a decade, Bernard von Schulmann is willing to share all his favourite free and underrated local sights and activities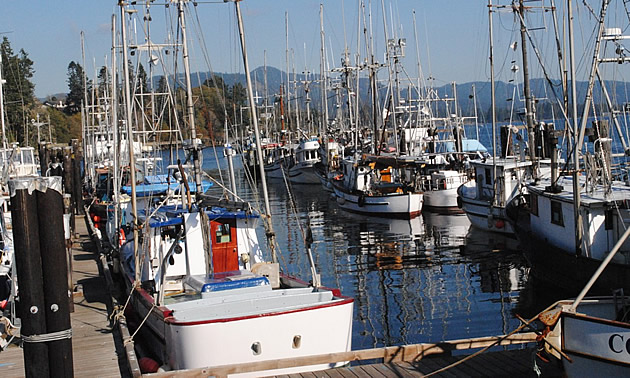 "I have lots of friends and family come to town and they're looking for things to do," said Bernard von Schulmann, a Victoria, B.C., local. "In my opinion, the paid tourist attractions aren't the best things that this town has to offer. There are a lot of interesting things out there and people just don't know about them."
Options galore
Von Schulmann wrote a list of suggestions of intriguing free sights and activities in Victoria, which he posted on his blog. How to Be a Tourist for Free in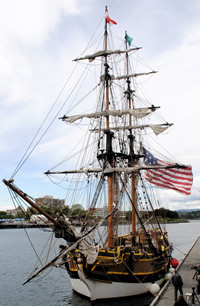 Victoria includes a list of free festivals, foodie options and plenty of outdoor sights. Most things are within walking distance of the city's core, said von Schulmann, and B.C.'s capital city is surrounded by ocean, lakes and parks, making the natural world easily accessible.
One of von Schulmann's favourite local activities is to visit the reversing falls under the Tillicum bridge.
"I really love the reversing waterfall under the bridge," said von Schulmann. "At one point it can be dead, flat, calm and then five hours later you've got an eight- to nine-foot waterfall. It's part of a nice water walkway . . . You can see heron there, you can see seals there and it's right in the city."
Another day smarter
The Royal BC Museum is one traditional attraction that is well worth a visit. Von Schulmann has visited museums around the world, even working at the British Museum at one point. He believes the Royal BC Museum is notable for being curated in a way that is both educational and entertaining at the same time, offering a learning opportunity in an interesting way.
Twenty minutes outside of Victoria is another learning opportunity, but this one involves lots of browsing and seaside views. Sidney is a quaint and walkable town that is billed as Canada's only booktown.
"Another thing I really like is going to Sidney and going to all the bookshops there," said von Schulmann. "There are seven or eight independent bookstores on one street, including one that I go to and buy National Geographics from the 1920s and '30s and '40s all the time. I like being able to just spend a couple of hours wandering there."
Call it a day
If all the wandering, learning and fresh air of Vancouver Island make you tired and hungry, you'll find plenty of places to unwind with a tasty West Coast meal. Check out Victoria's food trucks if you're on the go. For a sit-down meal, von Schulmann suggested the Wild Saffron Bistro at Swans Suite Hotel, Spinnakers Gastro Brewpub or Canoe Brewpub.
"All three of (these restaurants) have very good beer and they have very good chefs working at them," he said. "And they're casual, they're laid back and they're relaxed."
All that aside, sometimes the simple pleasures of a destination such as Victoria can be the very best. Von Schulmann laughed as he told us what he's excited about this summer.
"I'm looking forward to going swimming again. I've just moved houses and I'm now really close to the water so now it would be a three-minute walk for me to go jump in the water."
Visit Bernard von Schulmann's blog post for more surprising and free options in Victoria.