Art and architecture in B.C.'s capital city
From the Butchart Gardens to the Parliament Buildings, Victoria is home to some stunning art and architecture.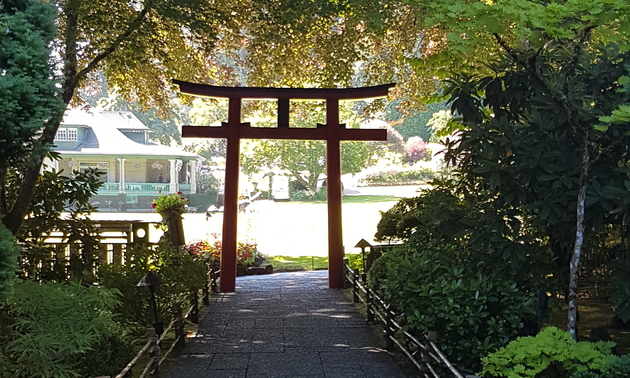 Victoria's history has given it a distinct flavour, and you can detect it in every aspect of the city - especially in its art and architecture. The merging of historic charm with modern eco-consciousness has led to a society that treasures its heritage buildings and restores them lovingly. The talent of Victoria's residents has also led to a wonderfully quirky arts scene, which goes hand-in-hand with the architectural creativity.
If you're RVing in Victoria this year, treat yourself and add these sites to your itinerary.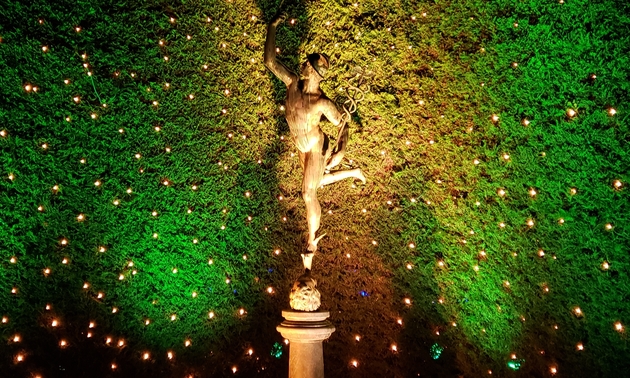 If you take a stroll through the Butchart Gardens, you will see a number of bronze statues and other sculptures nestled amidst the botanical delights. You might come across one of a wild boar, which is a replica of a 1620 sculpture. It is affectionately known as "Tacca" in honour of the artist who sculpted its original version. Another favourite for photographers is the fountain statue of three sturgeon, created by Sirio Tofanari and displayed near the Japanese Garden.
Exactly what you experience depends on the time of year you decide to visit, and also the time of day. Evening musical performances and fireworks shows take place during the summer, and in winter the grounds are decked out with coloured lights and creative figurine displays (they also have ice skating and hot chocolate to warm up with).
While you're at the gardens, you might start your walk at the Waterwheel Square. It's tradition for guests to stop and take a photo here (beside the Butchart Gardens sign), and this is also where you can find the visitor information centre, coffee shop, and the seed and gift store. Local art can be purchased here, as well as Canadian-made souvenirs.
If you have children with you (or even if you don't), the Children's Pavilion and Rose Carousel will be an essential stop. The carousel features 30 hand-carved wooden animals and chariots, and for $2 each, kids of all ages can ride. There are also two chariots able to accommodate guests in wheelchairs or with mobility limitations.
If you've seen Victoria at night, you no doubt noticed the Parliament Buildings all lit up. By day you can take a tour, wherein you will find tons of information about B.C.'s Legislative Assembly and can admire the impressive architecture up close.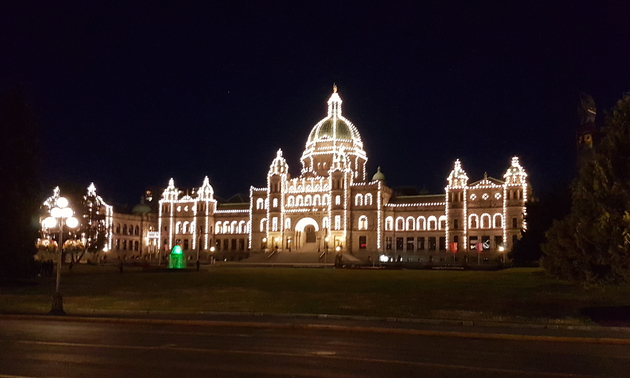 You can either choose to join one of the free, 30-to-45-minute guided tours, or you may decide to take a self-guided tour and explore on your own. If you have ten or more people in your party, or if you need your tour to be in a non-English language, please call and book ahead so they may accommodate your needs.
The buildings overlook the inner harbour, and make an iconic photo subject. They are open to the public Monday to Friday, 8:30 a.m. to 5 p.m. during the off season (September through mid-May). During the busier part of the year (mid-May to September), they are open seven days a week, even on statutory holidays (please note that on weekends and holidays, they only allow guided tours and reserved groups - self-guided tours are only permitted on weekdays).
The Parliamentary Dining Room and the onsite gift shop are open to the public year-round.
The Architectural Institute of British Columbia identifies a few key places to take walking tours in Victoria, if you are intrigued by its architecture. The organization offers guided tours through Chinatown, Fort Victoria and James Bay.
Victoria is home to Canada's oldest Chinatown, and you'll want to bring your camera. Your tour will take you through colourful, bustling plazas and even down the occasional alleyway, showing you examples of 1880's architecture and a thriving cultural hub.
In the Fort Victoria tour, guests can learn about the the city's development. Learn how a tiny fur-trading post for the Hudson's Bay Company grew into a provincial capital - and how architectural conservation and re-use techniques played a role in this.
If you choose to explore James Bay, it might be because you're an art enthusiast. Emily Carr was born here, and you can find her childhood home (Emily Carr House) near Beacon Hill Park. James Bay is Canada's oldest residential neighbourhood on the West Coast. Tours here will take you through heritage homes dating back to the colonial times, many of which are designated Provincial Heritage Sites.