Why RVers fall in love with Vancouver Island
When the time comes to take a holiday on Vancouver Island, these are some of the most enticing stops you'll want to make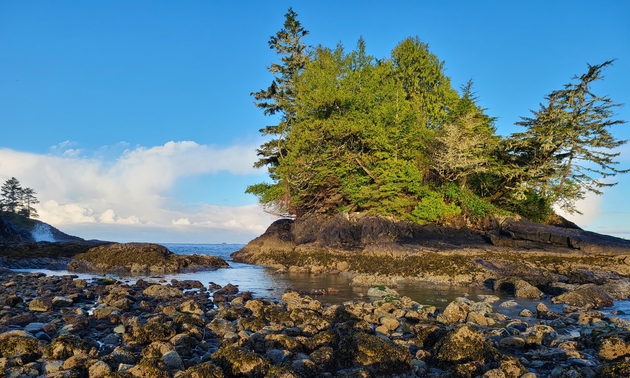 Vancouver Island is inviting to RVers for so many reasons. The spectacular natural surroundings, outdoor adventure opportunities and delicious West Coast cuisine will have you longing for an oceanside experience every year.
There is so much to see and do on the Island that you may not know where to start—so we've put together a list of local resorts, restaurants and attractions to inspire you.
RV resorts on Vancouver Island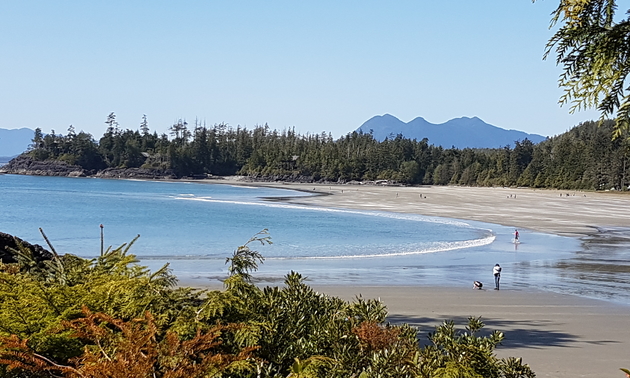 - Danielle Cameron photo
While Crystal Cove is known for its log cabins and glamping RV rentals, there is also an RV park where you can bring your own unit. Take a scenic walk through coastal rainforest to reach immaculate sandy beaches and clear ocean water.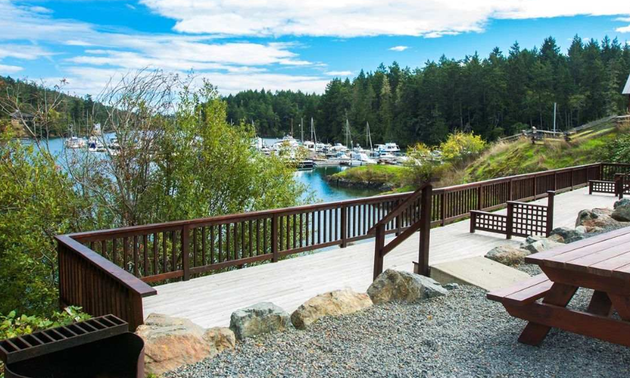 - Photo courtesy Pedder Bay RV Resort & Marina
Located just a short drive from the city of Victoria, Pedder Bay offers well-manicured, private, spacious RV sites. You can go fishing, rent a boat nearby to explore the water, and if you come during the summer you might be able to see some adorable harbour seals with their new pups.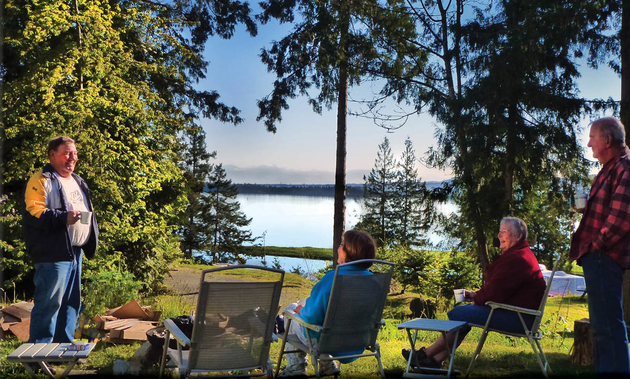 - Photo courtesy Living Forest Oceanside Campground & RV Park
Living Forest has pleasantly shaded, full-service RV sites with numerous places to hike and see nature. There is laundry on site, games rooms for kids and adults, and sheltered kayaking and canoeing available, to name just a few of their many amenities.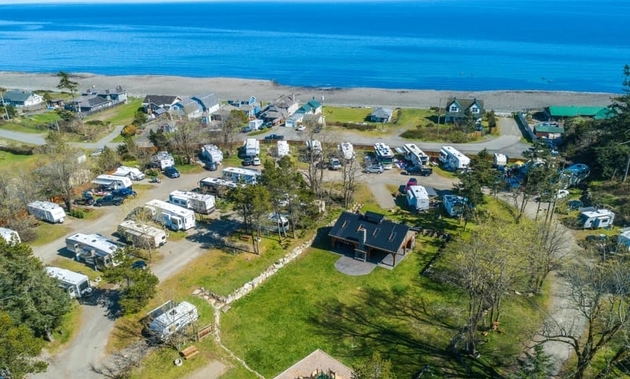 - Photo courtesy Cape Lazo RV & Campground
Cape Lazo RV & Campground is family run and has conveniently situated, clean amenities. It can be found just five minutes from downtown Comox. and offers 62 full-service RV sites just a short walk from the beach.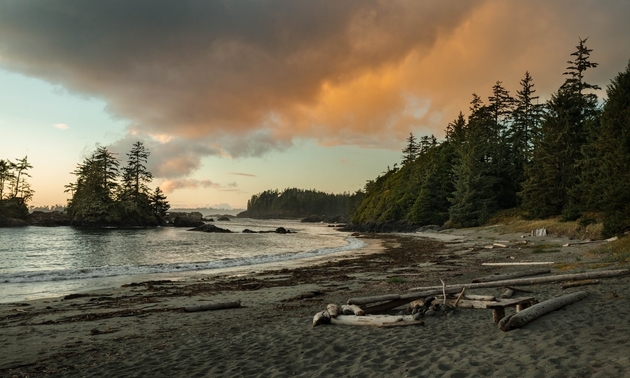 - Photo courtesy Wya Point Resort
Offering everything from fishing charters to whale watching, Ucluelet is a shining example of the island's recreational diversity. Take a surfing lesson, or just lounge on the expansive sandy beach and take it all in. Wya Point is located right next to Pacific Rim National Park, so you are footsteps away from the adventure of a lifetime.
Top restaurants on Vancouver Island
This list could go on forever, due to the plethora of culinary artists on the Island—but here are a few favourite locations to start you off.
Pluvio is a high-end dining locale, but the quality of the food will leave you with zero regrets. Inspired by the local environment, each dish is prepared from scratch using the freshest ingredients. Fresh-caught seafood is their specialty.
The Pointe serves up contemporary West Coast cuisine, fine wines and cocktails - and that's not mentioning its most alluring feature. The restaurant is right on the beach, with a romantic, 240-degree view of the ocean.
With generous portions, authentic Italian flavours and a fine dining atmosphere, you might be surprised by the reasonable prices at this downtown Victoria gem. It's even got an outdoor patio and garden, which makes for enchanting summer evenings.
Offering fresh, sustainable seafood from their take-out venue, Red Fish, Blue Fish is open from March to October. They are located right on Wharf Street along the pier, and offer outdoor canteen-style seating.
Voted Nanaimo's #1 seafood restaurant by Trip Advisor in 2021, the View Oceanside Grill has an enticing menu with oceanwise seafood and locally sourced ingredients.
Things to see and do on Vancouver Island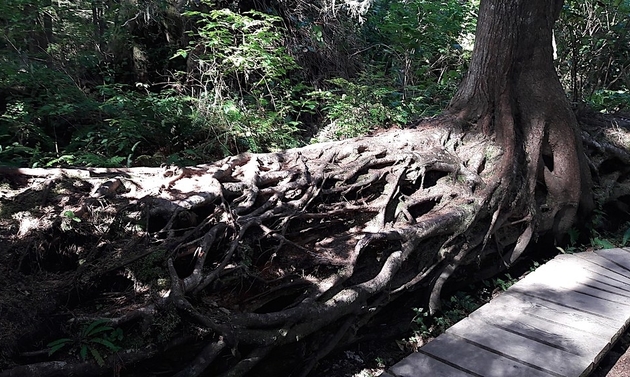 - Photo courtesy Kristina D.C. Hoeppner/Flickr Creative Commons
From rocky shorelines to sandy beaches and lush rainforest trails, Pacific Rim National Park Reserve is a gigantic sampling of the island's most inspiring landscapes. Surfers, hikers, campers and boating enthusiasts quickly fall in love with this location. There are a number of gorgeous RV parks along the way, so you can take a few days and tour at your leisure.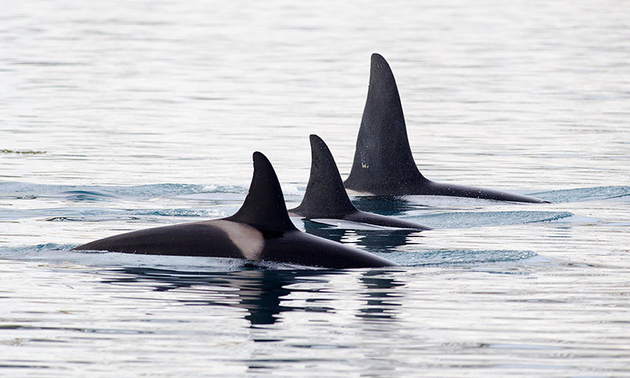 - Photo courtesy Vancouverisland.com
There are several places on the island where you can go on a whale watching tour. See grey whales or even orcas in the surrounding waters (from a respectful distance, of course). Bring your camera!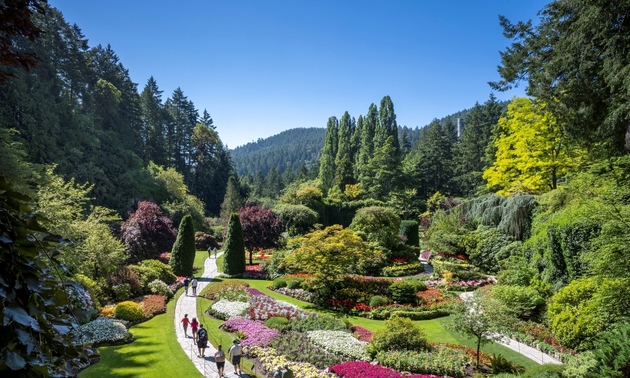 - Photo courtesy the Butchart Gardens
Explore a vast wonderland with various exhibits and themed gardens throughout. There are events held year-round, including summer fireworks shows and winter light displays.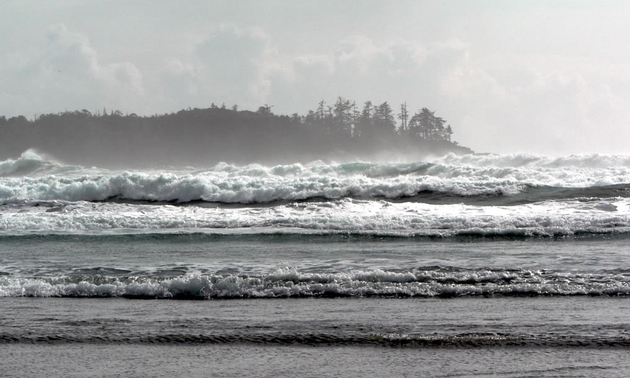 - Photo courtesy David Stanley/Flickr Creative Commons
People bundle up and come here in the cooler season to witness impressive storms - particularly along the west coast of the island (Tofino, Ucluelet, etc.) In some places you can watch the waves crashing against the shoreline from the comfort of your RV.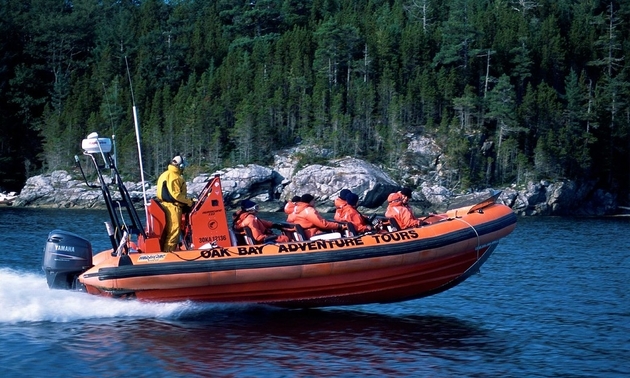 - Photo courtesy Tourism Vancouver Island
Let's be honest - it would take forever to list all the memorable things to see and do on Vancouver Island. See as much as possible during your trip, by booking some guided tours. Choose specific ones depending on your interests - for example, there are historical tours, nature walks, boating excursions (plan ahead and book a boat or float plane trip to see the local hot springs), wildlife viewing, wine tastings, culinary tours and more.