Vancouver's vibrant music scene
Come to B.C.'s West Coast and you'll find a staggering lineup of musical events.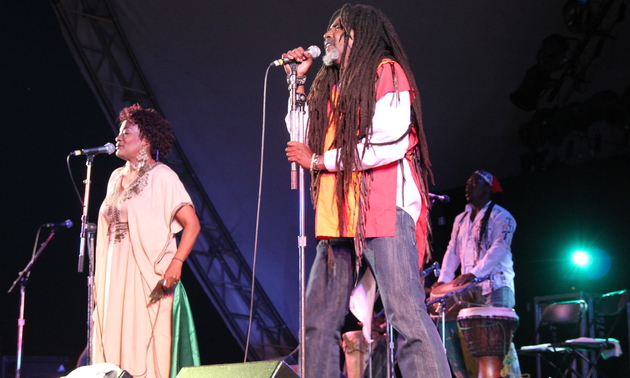 Do you love the excitement of a music festival? Vancouver's musical events are plentiful and world-renowned, so if you're RVing on B.C.'s West Coast, you are in for a treat. These are a few of the best festivals to attend if you're in the area:
The 2017 edition of the Khatsahlano Street Party will be held on July 8th, 11 a.m. to 9 p.m., on West 4th Avenue between Burrard and MacDonald. Essentially it's a 10-block street fair that includes multiple stages and more than 50 musicians and street performers. There will also be artisans, contests and give-aways, food vendors and licensed beer gardens. Best of all, it's free to attend the festivities!
The Vancouver Folk Music Festival is celebrating its 40th year in 2017, making it one of the most successful annual events in the country. It takes place in mid-July (this year it will be July 13 - 16, 2017) at Jericho Beach Park.
It has been named Best Local Music Festival by Georgia Straight readers for five years in a row, and was chosen by readers of Westender to be 2016's Best Music Festival. Bringing out more than 38,000 attendees, the event hosts more than 60 local, national and international acts. Bask in the diverse Vancouver ambience and enjoy the music, dance, food and family activities.
If you're a Broadway fan, this event will make you smile. The Theatre Under The Stars Musical Society is a non-profit group that puts on live performances of Broadway musicals each day during the festival. The 2017 schedule will go from July 11th to August 19th, with previews taking place July 7th to 10th.
Keep checking the show calendar - some nights there are even fireworks shows included in the evening's entertainment.