Vancouver tours bring history to life
Vancouver has a fascinating past, which you can learn more about by taking one of the creative tours available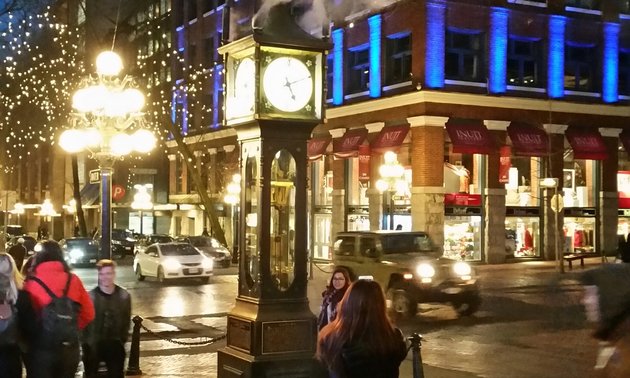 It's no secret that Vancouver has a colourful past. There are so many places to learn about the local heritage that narrowing it down can be tricky. While you couldn't possibly see everything in one trip, an exceptional guided tour is the perfect place to start.
Forbidden Vancouver is one tour company that has been making headlines. For a reasonable fee, guests can sign up for interactive experiences and learn about Vancouver's "forbidden" past. You can choose between several different walking tours. Just be forewarned that several of these tours are designed for adult attendees only due to some mature subject matter.
The Lost Souls of Gastown
If you pick the Lost Souls of Gastown option, your tour group will explore (safely) the alleys and backstreets of Victorian Gastown. Storytellers will illustrate the major events that happened there, including everything from smallpox outbreaks to cold-blooded murders.
The Secrets of the Penthouse
Secrets of the Penthouse is another intriguing tour. The Penthouse was a sanctuary for many during a time of prohibition and racial segregation. At one time in history, this was one of few venues that allowed African-American performers to play on its stage and stay in its accommodations. As a result of its welcoming policy, the club was graced with the talent of Ella Fitzgerald, Louis Armstrong and Sammy Davis Jr. You will learn much more about the famous guests who have played here and the passionate family who owns it. Club owner Danny Filiponne and retired cop Grant MacDonald will be your guides, lending their unique camaraderie, sense of humour and personal touch to the tour.
Prohibition City
Finally, you can try the Prohibition City walk. This tour focuses on Vancouver's scandalous side. The tour starts at Cathedral Square and takes guests through some of the most infamous heritage buildings. Storytellers will share tales of bootlegging, Chinatown's opium dens and other sites of past shady activities. It finishes in Maple Tree Square, where you can top off the evening by dining at one of the city's finest restaurants.