Sensational summer: Free family activities at Lonsdale Quay
This beloved venue is offering something special for Canada's 150th birthday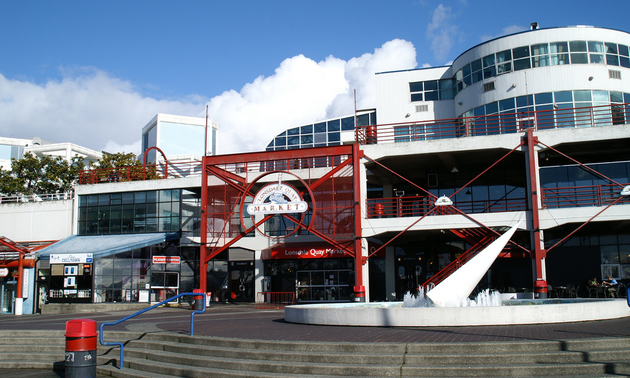 When you're touring Vancouver, there's always a reason to celebrate - but this year is extra special. Since it's Canada's 150th anniversary, the Lonsdale Quay Market's annual SummerFest will be even better than ever.
SummerFest is a series of free activities for the entire family, running from June 24th through September 3rd, 2017 (most activities will take place Thursday to Sunday during that time). The bulk of the events will be held at the South Plaza, a perfect spot to get a photo of Vancouver's skyline.
"SummerFest continues to be (a) community building event for the Lower Lonsdale neighborhood," said Lonsdale Quay Market president and owner, Gary Mathiesen, in a press release. "It is nice to see families enjoying the free activities and the waterfront setting."
Fun things for kids to do
Bring the kids along, and work on building some great memories. Returning this year will be Lonsdale Quay's famous outdoor movie event - with Beauty and the Beast Live Action playing on September 3rd, in conjunction with the kid's celebration weekend.
Also during that weekend, there will be a performance from award-winning children's entertainment group Bobs and Lolo, a kid's yoga class, arts and crafts and much more.
Get fit, and create a masterpiece
Brand new this year will be Work Out Wednesdays, a series of fitness classes offered by Eastwood Cycle, The Hive, Bodhi Studios and others. This gives you the opportunity to work out right on the pier, with gorgeous views. SummerFest is also partnering with Lululemon on its Pier Sweat program, which will take place every Thursday at Shipbuilder's Square.
If you're finished burning calories and are ready to relax, consider the live painting activity on Art Fridays, the expanded farmers market on Saturdays, and the new Sunday Beers and Buskers event, which features a beer garden by the water, live musicians and a plethora of vendors.
But wait, there's more!
There will be live music playing all day on the Rock and Roll Weekend, August 19th and 20th. Check out internationally recognized Elvis impersonator Steve Elliott, North Shore resident Adam Woodall, and popular children's group, The Bluesberries.
The goal of SummerFest is to raise funds for the Lions Gate Hospital Foundation, which contributes to publicly funded health-care facilities and assists with programs across the North Shore.
Learn more about events and activities on the SummerFest Facebook page. Connect on Instagram and twitter @LonsdaleQuay for updates. The hashtag this year is #QuaySummer.