Off the beaten path in West Van
This waterfront neighbourhood is a mix of city life and nature.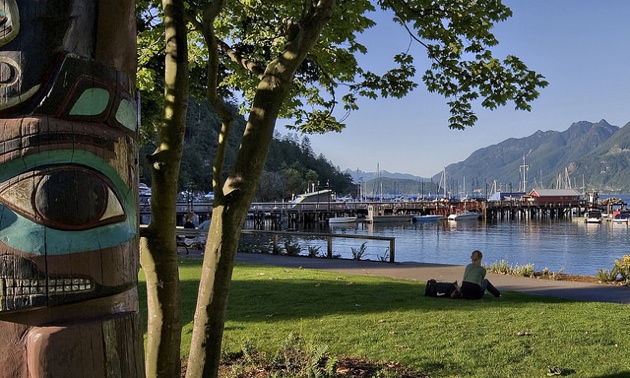 What isn't there to do in West Vancouver? Bordered by the Coast Mountains, Burrard Inlet and English Bay, this waterfront neighbourhood is a mix of city life and nature.
Fourth generation Vancouverite and travel blogger Robyn Hanson has explored the area and discovered a number of hidden gems.
"A lot of people stay on the highway when travelling through West Van to Horseshoe Bay or the Sea to Sky Highway and bypass Marine Drive, which is like its own small town," Hanson said. "Marine Drive is close to the beach, so it's the scenic route, and it's full of all these independent shops, restaurants and coffee houses. The store fronts have a lot of character and it really is a just bunch of mom and pop shops.
"There are a couple of neighbourhoods, Ambleside and Dundarave, and the West Vancouver sea wall stretches between them. "
An institution on Marine Drive in Ambleside is Savary Island Pie Company. Its combination of baked goods and simple meals served up in a bright, funky coffee shop with a unique backstory makes it one of the top casual eateries in the Lower Mainland.
Scenic destinations
West Vancouver is home to one of the only unlogged areas in the region. Lighthouse Park is 75 hectares of mostly rugged, virgin rainforest. A series of walking trails allows easy access throughout the park and although the historic Point Atkinson Lighthouse is off limits, it provides an great photo op of the rocky coastline.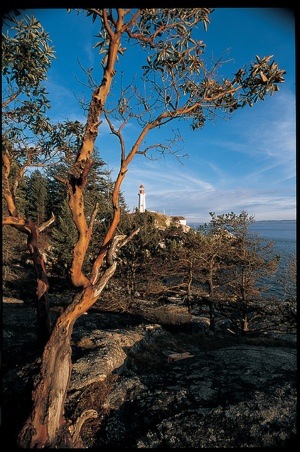 "Lighthouse Park is definitely one of the top attractions on the West Coast," Hanson said. "Because it's never been logged, you can see all the growth phases of these ancient trees. Our mild climate allows you to visit year round and even in the rain it's a nice place. In fact there's something enchanting about visiting a rainforest in the rain. Plus there are fewer people, creating less sound when it's wet, so you will likely see more birds and wildlife."
From West Van it's a short, scenic drive to Horseshoe Bay. At the entrance to Howe Sound, this small community has a major BC Ferries terminal with sailings to Vancouver Island, the Sunshine Coast and Bowen Island. Hanson suggests parking your vehicle and checking out Horseshoe Bay on foot and by water.
"There is a park overlooking the bay, some First Nations art galleries, restaurants and coffee shops, a walkway and a boathouse, all of which are cool to stroll around and check out," she said.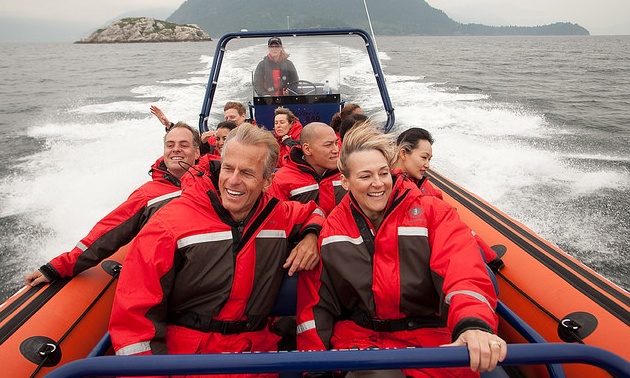 "For something really different, Sewell's Marina offers several options for outings on the water, including a sea safari wildlife eco-tour. They suit you up and take you on a scenic tour around Howe Sound in an inflatable boat and you will see wildlife, marine birds and seals as well as the steep cliffs along the shoreline. It's loads of fun."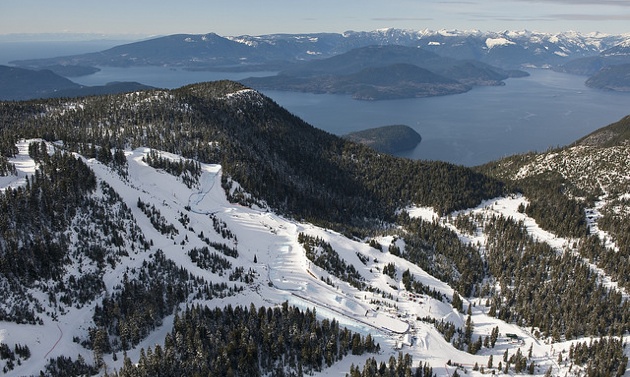 While you're in Horseshoe Bay it's worth your time to visit Whytecliff Park, which offers an incredible view facing west. The park has landscaped grounds and gardens looking down over the water—perfect for a picnic or just to admire the view. A trail leads down to a beach where, when the tide is out, you can walk to a small island.
No trip to West Vancouver is complete without making the quick jaunt up Cypress Mountain. Cypress Bowl Road off Highway 1 takes you right up the side of the mountain to a breathtaking sight.
"The skyline view from Cypress is amazing," Hanson said. "You can see Stanley Park, downtown Vancouver, Mount Baker and the open water. It's a great way to end your sightseeing in West Vancouver, because you are looking at all the places you just visited."