Kitsilano, Vancouver
Vancouver, B.C., has many distinctive areas including eclectic, exuberant Kitsilano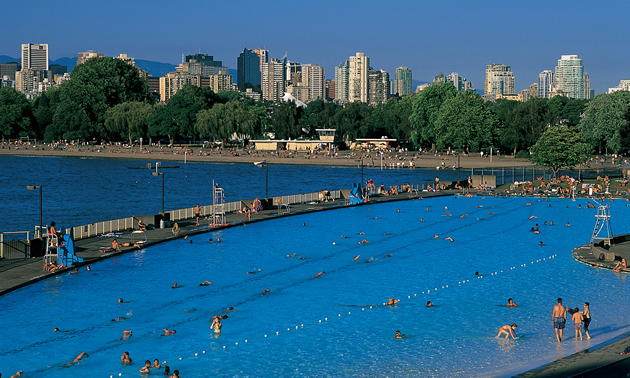 George Vancouver, Peter Puget, Simon Fraser, Robert Burnaby, Sewell Moody, John "Jack" Deighton (aka Gassy Jack), Granville George Leveson-Gower, Dionisio Alcalá Galiano—these are some of the explorers, cartographers, politicians and entrepreneurs who recorded and shaped the province of British Columbia. In coastal B.C., their names identify islands, cities, education centres, parks, streets and districts.
The gentlemen listed above hailed from England, Scotland and Spain. A notable exception, however, was August Jack Khatsahlano of B.C's Squamish people. He was born in 1877 in the village of Xwayxway located in the area now called Stanley Park, and became a chief, medicine man and historian for his people and his area. Conversations With Khatsahlano is a historical record that is now available to be read online.
The populous and popular Vancouver area called Kitsilano was named for August Jack. The area is bounded by English Bay to the north, Burrard Street to the east, West 16th Avenue to the south and Alma Street to the west. "Kits," as it's called by locals, was originally developed as an alternative to Vancouver's pricey West End.
Kitsilano's location on the south shore of beautiful English Bay makes it a desirable residential area as well as a popular destination for beachgoers. The commercial heart of the community—home to neighbourhood pubs, unique boutiques, specialty food stores, bookstores, wine outlets and restaurants from many cultures and culinary persuasions—is shared by West Fourth Avenue and West Broadway.
A visit to world-renowned Kits Beach on a summer day will give you lifelong memories of its sheer beauty. Colourful sailboats dot the blue expanse of English Bay, bordered by the city skyline with the North Shore mountains in the hazy distance. The extensive white sand beach hosts a happy, multicultural mix of sunbathers, athletes, families and walkers of all ages. The enormous salt water swimming pool right on the beach offers an alternative to swimming in the bay. All summer long the Kitsilano Showboat provides free evening performances of music, dance and other performing art by amateur artists.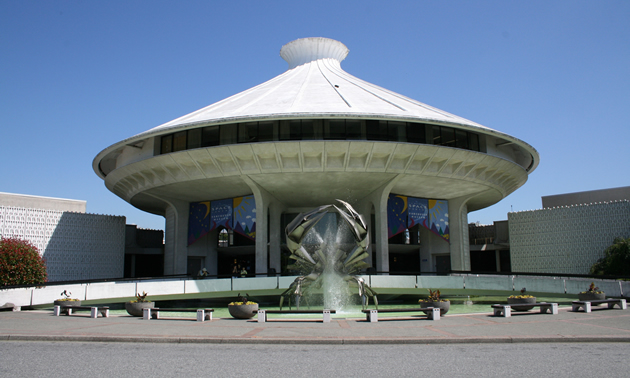 Kitsilano is home to three museums, a summer-long Shakespeare festival called Bard on the Beach and several must-attend community festivals; Greek Day on West Broadway and the Khatsalano Music & Art Festival on West Fourth Avenue are among them.
Fifty-plus years ago, Kitsilano was an area popular with the counter-culture known as hippies, and that lingering vibe is echoed in the emphasis on farm-to-fork, organic and local food and the ethnic mix of the area's population. Kits is the birthplace of David Suzuki, Greenpeace and the Green Party. Chip Wilson, founder of lululemon athletica, was born here, as were actors Ryan Reynolds and Jason Priestly, NHLer Trevor Linden, writer Mark Vonnegut, artist Jack Shadbolt and comedian Brent Butt.