Top farmers markets in the Okanagan
Stock up on fresh produce and artisan creations at these Okanagan farmers markets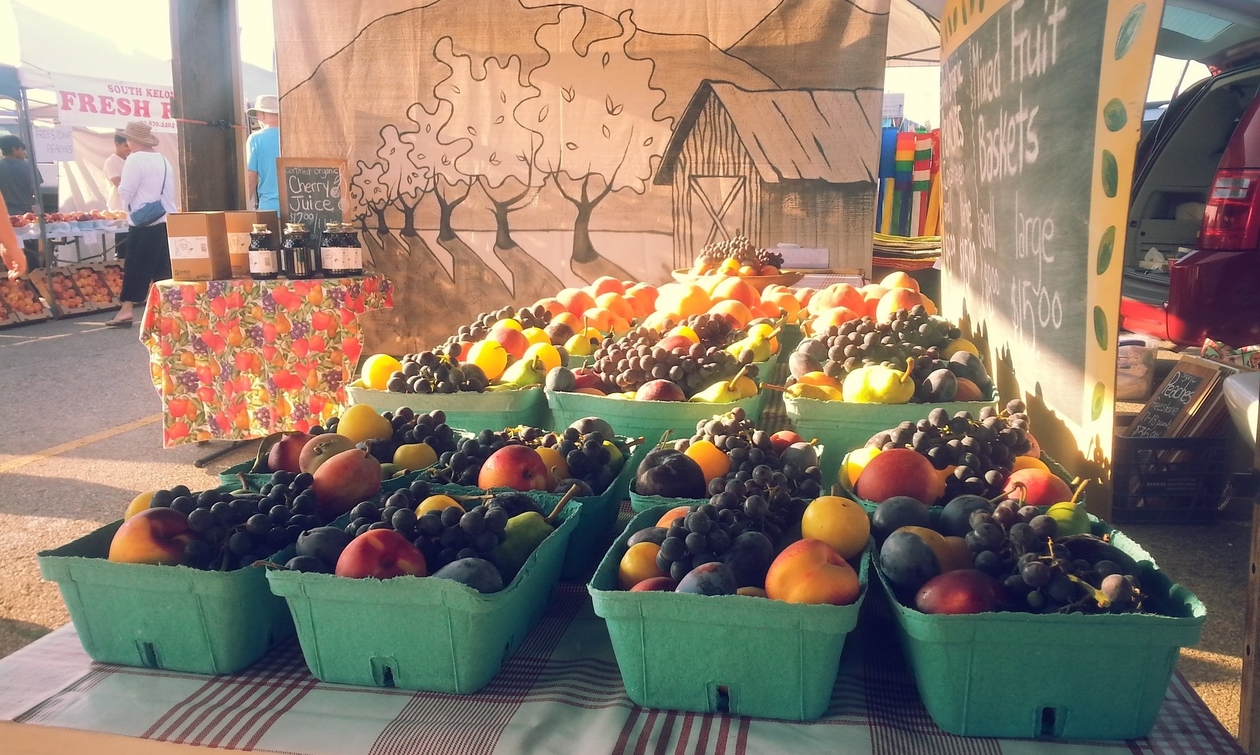 If you plan to go RVing in the Okanagan, we have a strong recommendation. Forget about restaurant meals - head to the farmers' markets and treat yourself to some of the delectable local fruits and veggies that grow in the area. Some local markets also have arts and crafts, entertainment and food and drink vendors on hand.
These are some of our top choices in the Okanagan region:
All Organic Farmers Market, Salmon Arm, B.C.
At Salmon Arm's All Organic Farmers Market, you can pick up locally grown produce and other organic delights. The market is held at the Askews' Uptown store, and in summer it's open every Wednesday from 2 to 5 p.m. (in winter it is every second Wednesday).
This is B.C.'s only market dedicated exclusively to organic products, so those sensitive to pesticide sprays may find this to be a safe haven for food shopping. Keep tabs on the All Organic Farmers Market Facebook page for additional info.
Armstrong Farmers Market, Armstrong, B.C.
The Armstrong Farmers Market is known for being the longest continuously run farmers market in B.C.
It runs 8 a.m. to 12:30 p.m., from the end of April up to and including the Thanksgiving weekend in October. You can find everything from produce to coffee, sold by friendly local vendors.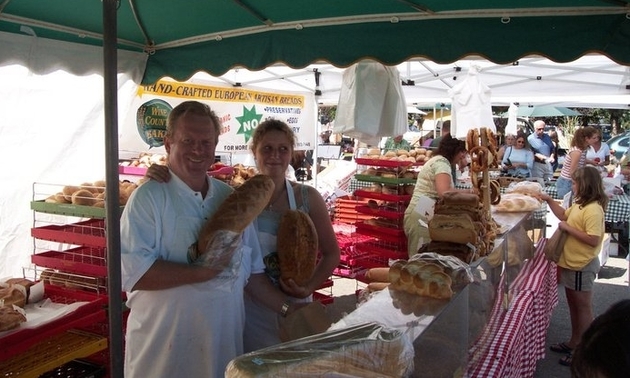 - Photo courtesy the Kelowna Farmers and Crafters Market
Kelowna Farmers and Crafters Market, Kelowna, B.C.
You can head to the Kelowna Farmers and Crafters Market all year round.
In summer (April through October), they have their main outdoor market Wednesdays and Saturdays, 8 a.m. to 1 p.m. on the corner of Dilworth and Springfield.
They also have a satellite market at Kerry Park on Sundays in June, July, August and September, 9 a.m. t0 3 p.m.
In winter, the market is held at the Parkinson Rec Centre on Saturdays 8 a.m. to 1 p.m.
Penticton Farmers Market, Penticton, B.C.
The Penticton Farmers Market has been run by a non-profit society for more than 30 years.
The summer market is held every Saturday in the 100 block of Main Street in downtown Penticton, from April until October. They occasionally host winter markets as well, so keep checking the website for this year's venue and dates.
Osoyoos Market on Main, Osoyoos, B.C.
Osoyoos Market on Main takes place May through September at Town Hall Square, Main Street, Osoyoos from 9 a.m. - 1 p.m.
More than forty vendors come here every season to sell their baked goods, beer, cider, spirits and of course, local produce.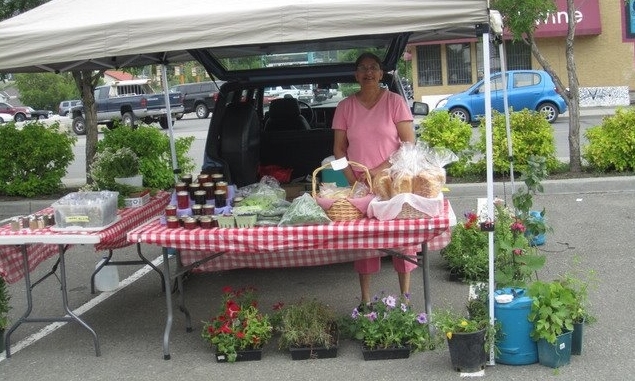 - Photo courtesy the Nicola Valley Farmers Market
Nicola Valley Farmers Market, Merritt, B.C.
Come out to the Nicola Valley Farmers Market in Merritt to buy honey from local apiaries and other treats. It's held between May 8 and October 9 on Saturdays from 9:30 a.m. to 1 p.m.
This market is located next to the Baillie House at Voght Street and Merritt Avenue.
Clearwater Farmers Market, Clearwater, B.C.
This family friendly event is held at Clearwater's Dutch Lake Community Centre. In addition to all the usual food, drink and artisan merchandise, this market also boasts a playground for children and a stage for special events and performers.
These are just a few of our favourite farmers markets in the Okanagan - but there are many more. Check out the
B.C. Farmers Market website
to see what is going on in the city you're visiting this summer.