A battle of the fords: Which one will you choose?
Battleford, SK, has many water features to explore this summer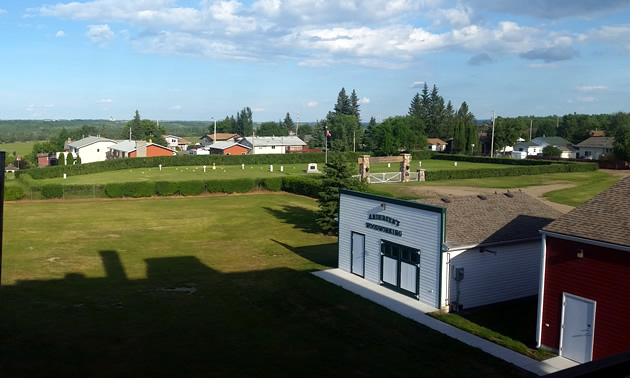 There are two Battlefords. The town of Battleford is located on the west side of the North Saskatchewan River, and North Battleford is on the east. It can get a little confusing when it comes to giving directions, but lucky for us, two Battlefords means twice the opportunity for water-related fun.
The Battlefords Provincial Park–home to Jackfish Lake–is a great place for swimming. There are picnic areas, an 18-hole golf course, several beaches and large camping sites. A boat dock and sani-dump are available on-site. This park offers world-class fishing, and should be on the radar for any fishing enthusiast. Hiking and bird watching are also viable options. There is a concession stand at one of the many beaches.
Fourteen kilometres of hiking trails cover Finlayson Island, and those are converted to cross-country skiing trails during the winter months. The island is located between Battleford and North Battleford, surrounded by the North Saskatchewan River. A bridge gives access to the island from either side, and while crossing, one can see the turbulent water below. The bridge from Battleford allows vehicle traffic, whereas the bridge from North Battleford is only accessible to foot traffic. Picnic tables are available for those who want to bring a lunch.
The Battlefords Co-op Aquatic Centre features a six-lane lap pool, a wave pool, two waterslides, a lazy river, a whirlpool, and a steam room. This place is a great spot to unwind after a long day of travel, or after a hiking trip at Finlayson. Children under the age of eight need to be accompanied by someone over the age of 14 to enter.
The North Saskatchewan River is a prime fishing location for walleye and sturgeon. Pure Passion Outfitting Fishing tours is a company that starts its tours from North Battleford and will take people out onto the river for the day. This company has received several positive reviews on TripAdvisor, and can take up to six people at once (three per boat).
One hour away is Silver Lake Regional Park. The latest renovations to the public area have left the place with a welcoming beach and swim area. There is a hiking trail that leads to a bird sanctuary and watchtower. The campsites are well-equipped to meet all your camping needs, including a laundry facility. The Clubhouse is a licensed restaurant at the park, and is suitable for a quick bite to eat or a sit-down dinner. The beach area has a concession and pro shop on site to help with your golfing and picnicking needs. There is also a nine-hole golf course located near the restaurant.
For more information about the area around the Battlefords, visit their tourism websites here, and here.