Top nine-hole golf courses in the Lower Mainland
Adventure-seeking golfers will love playing their way through this B.C. region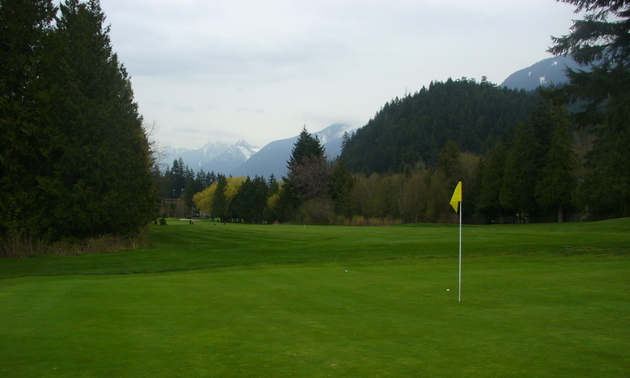 B.C.'s Lower Mainland region has a host of excellent golf courses, which is to be expected, given the area's reputation for eye-catching scenery and quality recreation. There are plenty of sprawling 18-hole courses, but sometimes a shorter game has its advantages. Nine-hole courses tend to be less expensive, require less walking and take up less time than their larger counterparts. For those with limited mobility or tight budgets, these factors can make all the difference in planning an enjoyable golf outing.
These are just five of the top nine-hole golf facilities you should include in your holiday plans.
1. Gleneagles Golf Course & Clubhouse in Vancouver
Gleneagles Golf Course & Clubhouse
is a par-35 facility situated at 6190 Marine Drive in West Vancouver. It has been recognized by
Canadian Golf Course
magazine as one of the top nine-hole courses in the country. It has all the amenities you could wish for, including practice greens, equipment rentals, carts and lessons.
Don't miss sharing a meal at the 10,500-square-foot clubhouse, which has outdoor and indoor seating with a view of the ocean.
You can even see a live feed of the course on the Gleneagles website, as well as an events calendar that will alert you to upcoming tournaments.
2. Harrison Resort Golf Course in Harrison Hot Springs
Regarded by many to be the best-kept secret in the Fraser Valley, the Harrison Resort Golf Course is a nine-hole treasure. This PGA-rated course is spread out over 36 hectares (almost 90 acres), with 3,375 yards to play on. It has all the usual amenities, including a pro shop and any rentals you might require, and it's the perfect setting for a relaxed half-day of golf.
You can find this course at 3891 Hotsprings Road in Harrison Hot Springs (just up the street from the Harrison Resort).
3. Nico Wynd Golf Course in Surrey
Nico Wynd Golf Course in Surrey is another one that caught our eye. Located at 3601 Nico Wynd Drive, this is a regulation-length, nine-hole, par-35 course with four sets of tees to accommodate different skill levels. There are water hazards and bunkers set up to test you, and you might even get a little distracted by the stunning view of the Nicomekl River.
Leave yourself time to grab some food at the licensed grill—the patio is already open for the 2018 season, thanks to the mild climate in this part of B.C.
4. The Links at Hampton Cove in Delta
If you don't mind "donating" a few golf balls in exchange for playing a stellar executive course, try The Links at Hampton Cove in Delta. It's a short course with water near every hole, so all the time you spent improving your accuracy will definitely pay off.
Don't let the challenge intimidate you, though. Those who try their luck on this course are rewarded with the chance to see an abundance of wildlife, including eagles, beavers, coyotes and blue herons, to name a few.
You can also choose between three tee boxes to give yourself a leg-up if your golf skills are still in the development stage. Beginners are welcomed just as warmly here as advanced players.
RVing in Delta has its advantages. It takes little more than a half-hour's drive to visit larger communities, such as Surrey, Burnaby and Vancouver.
5. Valley Golf Centre in Abbotsford
Abbotsford's
Valley Golf Centre
is another place you will want to try. It has a driving range, practice putting green, licensed snack bar and patio for patrons. The nine-hole course has four par-4 holes, and five par-3 holes of various lengths. The driving range has 13 fully covered, lit and heated stalls, in addition to 27 more stalls located outdoors.
This facility seems to please all different types of golfer, from families seeking a low-key game to seasoned tournament participants. There are lesson packages available if you wish to hone your skills.