RV camping in Surrey
Start planning your Surrey RV adventure, and find out what to see and do while you're there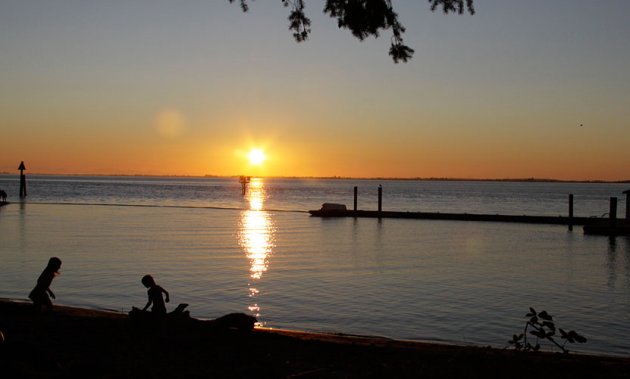 Surrey is one of those places you never forget. With a selection of campsites available, all within a short drive of big city attractions, this cozy community has a bit of everything.
Tourist information
Cloverdale Chamber of Commerce
City of Surrey
Tourism Surrey
Top attractions in Surrey
Get out and enjoy nature on one of Surrey's many walking and hiking trails. Take a stroll to Elgin Estates Park, the Green Timbers Urban Forest or the Surrey Nature Centre to find out all about the local flora and fauna.
At this sprawling 260-hectare park, you can stop for a picnic and watch a variety of birds and other wildlife in their natural habitat.
Surrey is blessed with a number of agricultural businesses offering locally made and grown products, and some provide tours to the public.
This centre is a focal point for the arts, hosting regular theatre, dance and musical performances. It is also the site of exhibits presented by the Surrey Art Gallery.
Surrey boasts some beautiful beaches where visitors can indulge in all sorts of outdoor activities. Try kayaking, birdwatching or just soaking up the rays.
Top events and festivals in Surrey
This event showcases fibre crafts such as spinning, weaving, knitting and more.
This festival is specifically designed for families with youngsters aged six and under. There is face painting, children's entertainment and other activities.
Celebrate the cultural diversity of Surrey at this traditional Sikh festivity that draws 80,000 to 200,000 people each year.
Surrey's 17th Annual Environmental Extravaganza
This family-oriented event is a great way to learn more about Surrey's natural ecosystem.
Top restaurants in Surrey
Pachamami Sabor Latino Restaurant
Enjoy high-quality Spanish cuisine at this family-run restaurant.
Phone: 604-572-8066
The Cabin
Described as a casual upscale restaurant, The Cabin serves up seafood, steaks and pasta to die for.
Tasty Indian Bistro
Craving the flavour of traditional Indian spices? This attractive bistro has exactly what you're looking for.
Villa Verdi
Villa Verdi is well-known around town for having some of the best Italian dishes in Surrey.
Phone: 604-591-2123
Hanaya Sushi
Bringing fresh seafood and reasonable prices to the Surrey community, Hanaya Sushi is sure to sate your appetite.
Sanidumps in Surrey
Brownsville RV Park and Marine Pub
Phone: 604-580-1841
Hazelmere RV Park & Campground
Campgrounds and RV resorts in Surrey
Brownsville RV Park and Marine Pub
Phone: 604-580-1841
Hazelmere RV Park & Campground