Top things to see and do in Sparwood
From wilderness sites to mining history, you can find ample things to do in this little town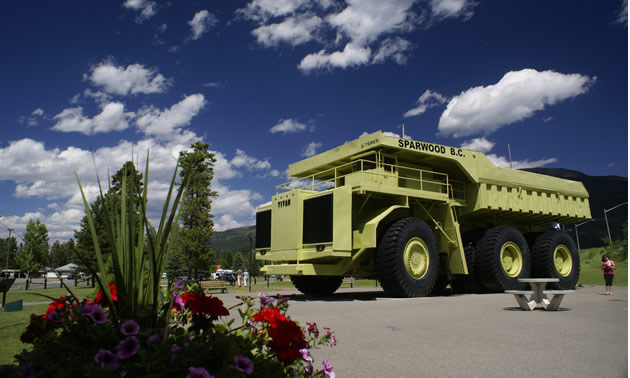 Sparwood is a small community—but don't let the size fool you. The area's rich mining history and lush natural setting make for a new adventure every time you visit.
1.) Whoop it up at Coal Miner Days
This annual event is one of the most well-known festivals in the area. Guests of all ages are sure to have a smile on their faces when they see the array of activities available during this spring celebration.
2.) Camp at Mountain Shadows
Mountain Shadows Campground is more than just an RV park. There is a nine-hole golf course just behind the campground, a hiking trail, and fishing, canoeing, biking and other activities available in the vicinity.
3.) Take a mining history tour
Those who have an interest in mining can take a self-guided walking tour and learn about some of the local sites where the mining industry made its mark. You can also schedule a guided tour of Sparwood's coal mine. For more information, call 250-425-2423.
4.) Hike the trails
There are several places near Sparwood where hikers can get in touch with nature. A popular choice is the Josephine Falls/Lost Lily Lakes route, which takes you on a moderately difficult nine-kilometre trip that is perfect for hiking or mountain biking. Mount Erickson is another option, which presents a bit of a challenge for more experienced hikers.
5.) See the Terex Titan
Anyone who's been to Sparwood will remember seeing the gigantic roadside attraction known as the Terex Titan. This immense truck was built by General Motors of Canada in 1974, and weighs a mind-boggling 350 tonnes.