Alpine ambience and fantastic fairways
Sparwood is a Kootenay haven with the easternmost golf course in British Columbia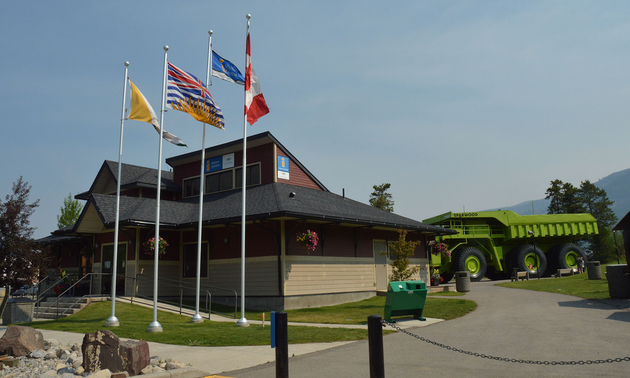 If there's one thing we know, it's that RVers are in love with Kootenay camping. The lush forests in this region are a natural draw to those who love outdoor recreation, and golfers in particular are in for a treat.
The Sparwood Golf Club can be accessed easily off Highway 3, just opposite the town entrance and the famous Titan truck tourist attraction. Make sure to stop and snap a few photos of this gigantic truck, which was once lauded as the world's largest.
With the Elk Valley as its backdrop, it's a given that the Sparwood Golf Club has amazing views. Its rolling fairways are surrounded by coniferous trees, yet the nine-hole course is open enough to feel spacious. Guests of all experience levels will enjoy playing here, and it's been known to challenge even skilled golfers. There is a driving range to practice on, if desired.
Keep your eye out for the signature hole, No. 7. It's a par 3 with an elevated tee, a bunkered green and a putting surface that has been strategically shaped to have undulation from front to back.
Boost your skills and relax in style
If you feel like you need some instruction, the Sparwood Golf Club offers a series of informative sessions, covering all the basics of the game. Learn about equipment, clothing, etiquette and swing technique, and get a complimentary round of golf at the club after you're finished with your lessons. Junior lessons are available by appointment at no charge.
When you are all golfed out, you can lounge on the deck at the licensed clubhouse. The club's restaurant often has discount deals for breakfast and lunch, along with other specials and events. Keep track of the latest promotions and community events held here by checking the Sparwood Golf Club's Facebook page.