Top attractions in and around Pahrump, Nevada
Fun things to see and do while RV camping in Pahrump, Nevada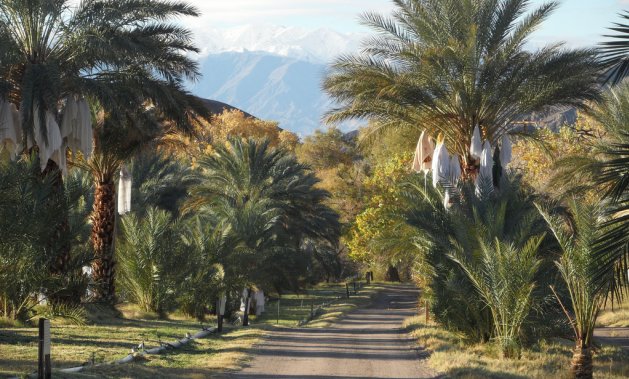 Situated an hour west of Las Vegas, Pahrump is a bustling community that appeals to Nevada tourists. There are a number of attractions in the area, and we chose three of the most popular places for RVers to visit.
Located an hour from Pahrump (across the California border), this family-run working date farm has a rich history and offers guests the opportunity to sample the dates, and learn about the local environment and heritage. Try one of the interpretive guided nature walks, hike to abandoned mines or tour the Tonopah & Tidewater railroad bed.
Take the opportunity to relax and enjoy a cup of java or a glass of wine. Pahrump is home to the Pahrump Valley Roasters - the largest specialty coffee roaster in Southern Nevada. There are also two wineries in town that provide tours and tasting events to the public: Pahrump Valley Winery and Sanders Family Winery.
Just a 35-minute drive northwest of Las Vegas, Mt. Charleston is one attraction that outdoor enthusiasts must make time for. A well-known camping area, Mt. Charleston boasts plentiful marked trails for visitors to traverse. The options are many, with paved roads, dirt paths and more challenging climbs available for advanced hikers. Experience cooler alpine temperatures as you ascend the mountain, and if conditions are right you can even go skiing here.