Sip and savour the taste of Smithers
Smithers is a scenic mountain town located in northwestern B.C., and coffee connoisseurs will love it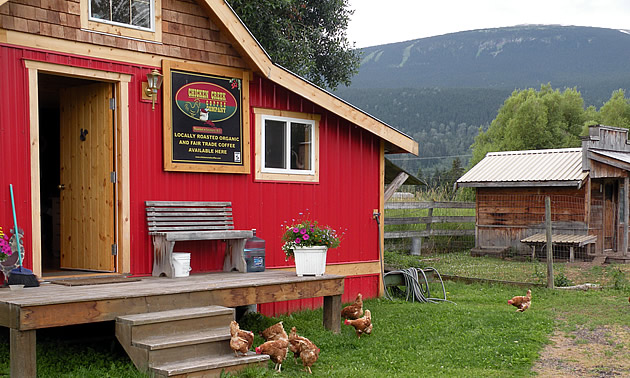 There's nothing quite like a good cup of fresh roasted coffee, enjoyed at nature's doorstep. In Smithers, that is how every day starts for Ed and Kathy Hildebrandt. They own Chicken Creek Coffee Company, a small roast shop on the edge of town that specializes in organic, fair-trade coffee, brought in from around the world.
"We have about 18 different kinds of coffee beans and we actually get them from an importer in Vancouver, Washington," said Ed.
Their focus is on fresh, so each batch of coffee is roasted as soon as an order comes in. Usually, it is ready for pickup the next day. Ed said visitors are welcome to stop by and see the roasting process.
"If they phone ahead, we would probably even have some coffee roasted up," he said.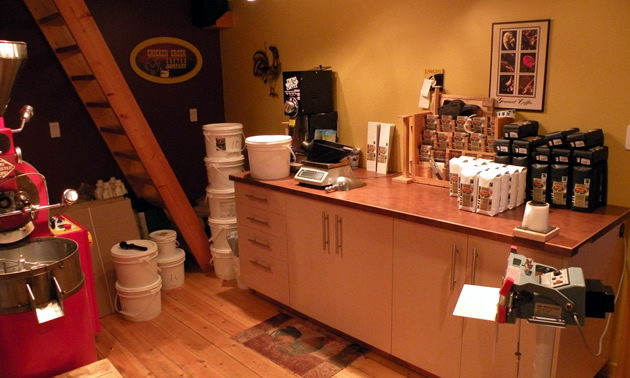 Ed and Kathy started Chicken Creek Coffee Company in 2006, some years after they moved to Smithers.
"We've actually been in the coffee business since 1984," said Ed. "We owned a cappuccino bar in the Lower Mainland. When we moved up north, we missed good coffee so we were just going to buy a small home roaster, but one thing led to another and finally we thought to heck with it, nobody up here offered good coffee, so we decided to start this roasting business."
Now, there are three cafés/restaurants in Smithers that offer good coffee, brewed from freshly roasted Chicken Creek beans. And they are:
Bugwood Bean
Bugwood Bean on Main Street is a locally owned and operated espresso bar. Visitors will find the service to be friendly and the lattes delicious. From the outdoor seating, they will also enjoy a view of Hudson Bay Mountain while sipping on their favourite brew.
Two Sisters
Two Sisters is one of TripAdvisor's 10 Best Restaurants in Smithers. With a focus on sustainability, Two Sisters offers healthy breakfast and lunch options made with local, ethically sourced ingredients. Guests can also choose from an assortment of homemade desserts and gluten-free smoothies.
Chatter's Pizzeria & Bistro
If you're craving pizza, Chatter's Pizzeria & Bistro is a "little slice of heaven." Suitable for small groups, this popular Smithers restaurant also offers a variety of pasta dishes, burgers, calzones and appetizers. The drink menu includes alcoholic beverages, as well as cappuccinos and lattes.