Northern culture crawl
Smithers offers up its interesting heritage in a neatly packaged walking tour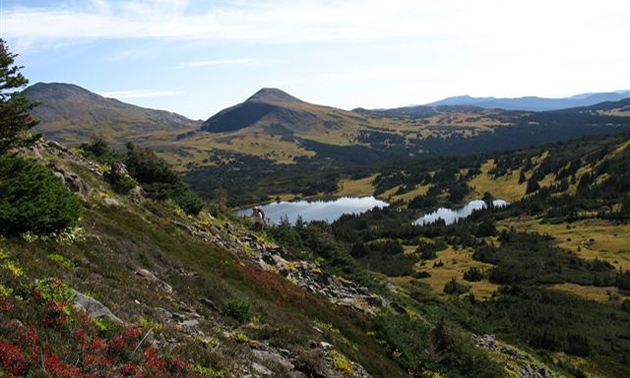 Learning about the rich past of Smithers in northern B.C. is easy to do, thanks to its Culture Crawl. You can start at the visitor information centre or at the Bulkley Valley Museum—both are located directly off the Yellowhead Highway. Each place carries brochures for the self-paced tour that will take you around the alpine-themed downtown, a stunning garden, interesting buildings and a selection of pleasantly surprising displays.
The Bulkley Valley Museum should be stop number 1. Admission is by donation and a great selection of exhibits are sure to keep your interest. For summer 2012, the feature exhibit will showcase the history of the local glacier, both its human stories and its geological past.
Another exciting display, said museum director Fergus Tomlin, tells the story of a B-36 bomber that crashed in the area.
"We have quite a few of the artifacts from that crash," he said, "including a machine gun and some video displays of the planes in action. The whole story of the crash of this particular plane is very riveting."
From mid-May through October, visitors can continue on the Culture Crawl to view exhibits that are set up throughout town. 2012 will feature a new exhibit in the town hall to celebrate Queen Elizabeth's 60th jubilee. On Friday evenings the fire hall offers a special interactive display. Tour the fire department, browse the display and pose with some of the trucks that are parked in the bay area.
Further exploration will reveal an interesting assortment of kit homes that were shipped to Smithers in the 1920s and '30s. Also, the beautiful Old Church Gardens are maintained by the museum; these provide the chance to discover the flora of the North.
Regardless of your sense of historical intrigue, Smithers' Culture Crawl will offer something of interest.
As Tomlin points out, "It's like a pub crawl—but you don't get a hangover."