A Smithers restaurant that respects the seasons of the Bulkley Valley
A charming atmosphere and an outstanding menu make for a great dining experience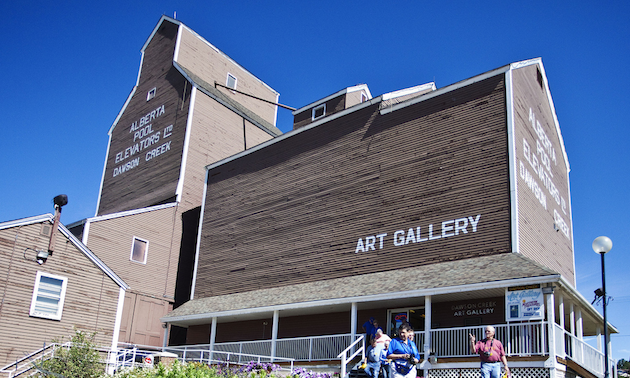 Smithers, B.C., offers visitors a variety of outdoor activities that change in synchronicity with the seasons. In the same way, a local mother-son duo has been catering to customers with culinary creations dependent on the dynamic climate of their Bulkley Valley-based bistro.
Since opening Seasons in the Valley in March of 2012, mother Cathy Driediger and son Travis Kinakin have created a fine dining option in Smithers that leverages local resources and the best tastes of each unique season. The restaurant, located in a log home that has been converted into a cozy dining room, features local ingredients on a specially crafted dinner menu that changes every month.
According to Driediger, while "the food is always delicious," the three starters, four entrees and a dessert made fresh daily and featured on the dinner menu change completely from season to season.
"Our intention is that the menu will change with each season, with a small number of dishes highlighting the best tastes of every season," she said. "Quality, locally grown ingredients, a cozy and intimate location, and Travis's flair for creating delicious dishes are at the heart of our uniqueness and success."
Featuring local produce
Kinakin, the executive chef of the restaurant, has been in the industry for 15 years at major hotels in Edmonton and managing a kitchen for a 300- to 500-man camp in northern Alberta. He said that he doesn't have out-of-town suppliers and that "whatever we can get locally, that's what we use."
"In the summertime we have a farmer that has all organic vegetables that we use," he said. "Our seafood comes fresh from Prince Rupert depending on what's in season—earlier in the fall we had a lot of salmon because of the salmon run."
Winter menu and a recipe
For Driediger, the winter months following the fall salmon run have signalled the arrival of her personal favourites in seasonal fare, "mostly because of the Christmas holiday and the opportunity to combine wonderful, comfort food traditions with new twists on the old favourites."
"My favourite dish on our menu right now is Coquille St. Jacques," she said. "We place pan-seared scallops on truffle mashed potatoes, cover with a white wine cream sauce and bake with parmesan cheese. It's warm, flavourful comfort food with a seafood twist rarely found around Christmas. I like to follow that with a Seasons coffee; fresh-brewed Chicken Creek organic coffee combined with three-quarters of an ounce of maple syrup, half an ounce of heavy cream and one ounce of Bacardi Superior rum in a sugar-rimmed glass with fresh whipped cream and shaved chocolate on top."
Looking ahead
And while the restaurant will be closed in January of 2013, the mother-son duo will be reopening their doors in February, just in time for the arrival of Kinakin's personal favourite season: spring.
"It's a fresh start," said Kiinakin. "The trees and flowers are in bloom, everyone comes out of the deep freeze of winter and is excited to be out, there's fresh new produce, and it's a great time to be creative with food, with all the fresh new ingredients available."
Seasons in the Valley is open from 5 to 10 p.m., Monday to Saturday, excluding the month of January. Reservations are not required but are recommended.