Explore Saskatchewan's great crossroads
Chad Reynolds with Tourism Saskatoon recommends two unique museums.
by Karen Kornelsen —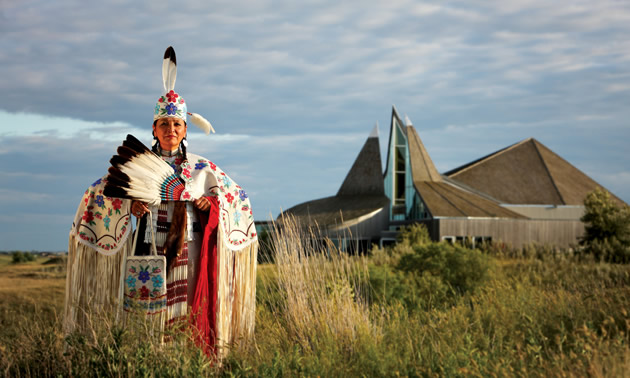 The Saskatoon area has been inhabited for at least 8,000 years and is a commercial centre in the province of Saskatchewan. It is central Saskatchewan's great crossroads: a hub for water, rail and highway crossings east and west, north and south. According to the City of Saskatoon, evidence of its history is everywhere. Buffalo kill sites, teepee rings and a medicine wheel can still be seen today and form an important link with the past. The first European to set foot on the northern prairies was Henry Kelsey, a fur trader and explorer who arrived in 1690. Anthony Henday was the first European known to have passed through the Saskatoon area, in 1754.
There are many places to learn more about the history of Saskatoon in a fun and engaging way. Chad Reynolds with Tourism Saskatoon recommends two unique museums.
This park is a cultural jewel where you can unwind, relax and seek peace of mind. Learn about the First Nations culture, and enjoy the beautiful scenery and trails where people walked over 6,000 years ago. Traditional craft and storytelling classes are offered, and you can also visit one of Canada's longest-running archaeological dig sites. The restaurant at Wanuskewin features bison stew and bannock—so worth visiting with an appetite.
Hours: 9 a.m. - 4:30 p.m. daily; 11 a.m. - 4 p.m. statutory holidays
Location: Wanuskewin Heritage Park is located 15 kilometres northeast of Saskatoon city centre. Follow the signs, heading north on Warman Road/Wanuskewin Road. Turn right at Penner Road/Township Road 380. Turn right into the park.
Take a walk through olden times at the Western Development Museum. History comes alive as you are transported through 100 years of pioneer history and a life-size replica of 1910 Boomtown. Over 30 buildings portray community life: from the general store overflowing with everything from nails to gingham, to the blacksmith shop ringing with the sound of the hammer striking the anvil. The Winning the Prairie Gamble: Farm Life in Saskatchewan interactive exhibit tells the story of a farm family from their arrival in Saskatchewan in 1905 to the present, entwining the family story with the events that affected their lives.
Hours: 9 a.m. - 5 p.m. daily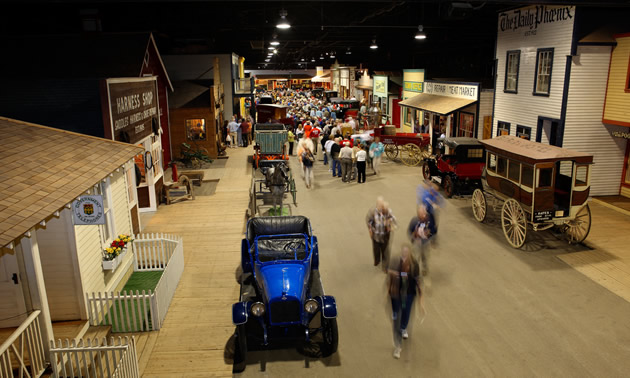 Celebrating Canada's 150th
For Canada's 150th anniversary, there will be a big fireworks event put on by onpurpose.ca on Canada Day. Saskatoon will also be opening the brand-new Remi Modern, featuring the world's largest collection of Picasso linocuts and is the biggest museum of its kind in Canada. In addition, Saskatoon will be hosting the Canadian Country Music Awards this summer and the only North American stop for the FIBA International 3X3 Basketball Tournament.