Top things to see and do in San Diego
Whether you want to catch a wave, or see animals at the zoo, San Diego is the place to be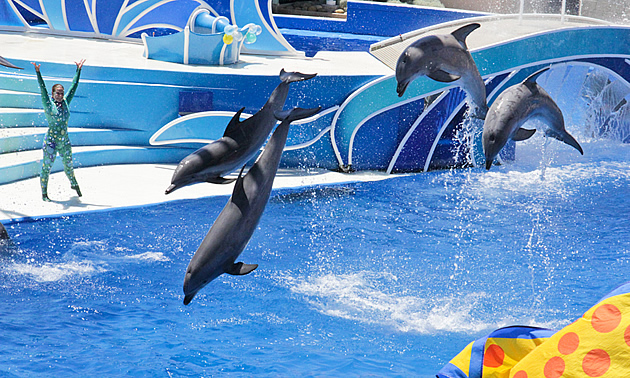 San Diego is beloved among vacationers, as it offers the best of both worlds—big city entertainment and natural wonders—all in one exciting package. There are so many attractions here that you could spend months exploring, but we have narrowed the list down to a few of our favourites.
1) SeaWorld
SeaWorld is a lively marine park with seemingly endless things to do. Take in one of the scheduled shows, go on rides, tour the exhibits, or take in an aerial view of the park from the Sky Tower. The Dolphin Encounter and SeaWorld Up-Close Tour are two of many ways you can get involved with the animals.
2) San Diego Zoo
Another must-see for animal lovers is the San Diego Zoo. This vast facility has quality habitat spaces for their live exhibits, and guests can interact with the animals in a variety of ways. There are events taking place here throughout the year, interactive tours and a world-class botanical garden.
3) San Diego Harbour Excursion
San Diego Harbour Excursion offers premium cruises on San Diego Bay. You can choose between dinner and brunch cruises, whale watching charters and other breathtaking tour options.
4) Balboa Park
Balboa Park is a family attraction in itself, but it also serves as a central point connecting to other popular stops like the San Diego Zoo, 15 major museums, award-winning gardens and others. There is a golf complex, tennis club, play areas for children, as well as walking and cycling trails and restaurants on site.
5) Adventure R.I.B. Rides
At Adventure R.I.B. Rides you can take part in some classic ocean activities like whale and dolphin watching tours, yacht charters and other action-packed excursions.