Top things to see and do in Salmon Arm
This city comes alive with artistic expressions and natural attractions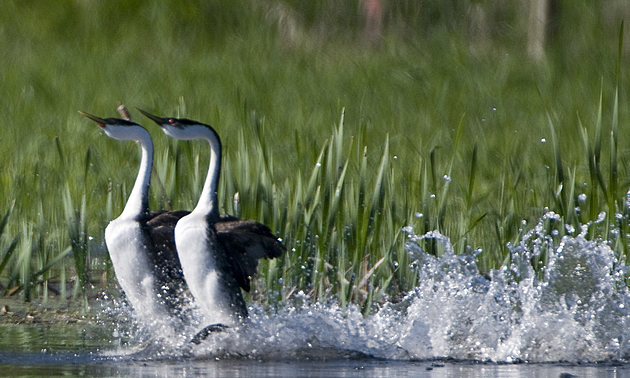 If your next stop is Salmon Arm, then you are in for a treat. This culturally rich waterfront community seems to be made for RVers—here are a few things you can do to get the most out of your trip.
1) Take a walk by the bay
At Salmon Arm Nature Bay you can walk along boardwalks and see some of the local birds and other wildlife that reside in this lush sanctuary. There is a cycling trail as well, and you can stop in at the information centre to find out what's new.
2) Slip and slide
White Water Slide & RV Park is one of the most popular choices for campers in Salmon Arm. Adults and kids alike can have a splashing good time on the water slides, in the wading pools and Jacuzzi tubs, or on the minigolf course. There are also arcade games, fountains, a gift shop, a concession and camping areas.
3) Burn some rubber
Another fun place to take the family is Salmon Arm Go-Karts and Mini-Golf. Tear up the tracks and see what your best time is, or try the 18-hole minigolf course with elaborate and challenging structures.
4) Find your roots
The Roots & Blues Festival never fails to bring music lovers of all ages to town. An extensive roster of performers come to entertain the crowd, and there are tons of other local events that take place in conjunction with the festival.
5) Be wowed by the wharf
The Salmon Arm Wharf is famous for being the longest inland wooden curved wharf in North America. From here, you can take part in water activities on Shuswap Lake, go cycling, watch the mating rituals of the Western "dancing" grebe, and view all sorts of other migratory birds.