West Kootenay's 1st Stand Up Paddleboard Fitness Course
by Kimberly Shellborn —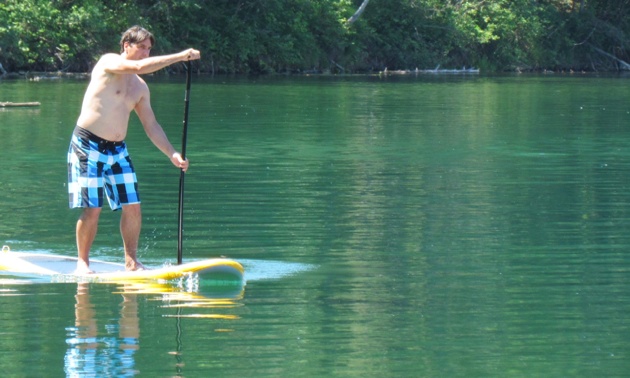 Stand Up Paddleboarding is one of the fastest growing sports in the world.
Stand Up Paddleboarding (SUP) offers a low-impact workout for both men and women. Using proper technique strengthens your core, and increases balance.
Endless Adventure and Mountain Life Fitness present SUPness, a 5-week Stand Up Paddling Fitness Program designed to improve balance, stability, and core strength. Come be inspired and enjoy an introduction to the world of SUPing.
Paddleboarding course offered
Beginning on Thursday, June 27th from 5:30-6:30pm on the beautiful shores of Lakeside Park in Nelson, SUPness runs for five consecutive weeks through July. Early registration gets you (5) 1-hour lessons, free SUP board use during the course, a FREE ($20) entrance to the SUPrace (July 6th) hosted by Endless Adventure and MLF, and a $35 Gift Certificate towards a SUP board from Endless Adventure all for the incredibly low price of $125! This special offers ends on June 25th, with the cost of registration increasing to $140 for the course. Can't make it to all 5 weeks? Drop-in rates are also available! Drop-in costs are $20/with a SUP rental and $15 if you are bringing your own board.
Contact 1-877-FUN-8181 or [email protected] to register.
Can't wait to see you all out on the water!