South Okanagan-Similkameen national park process moving forward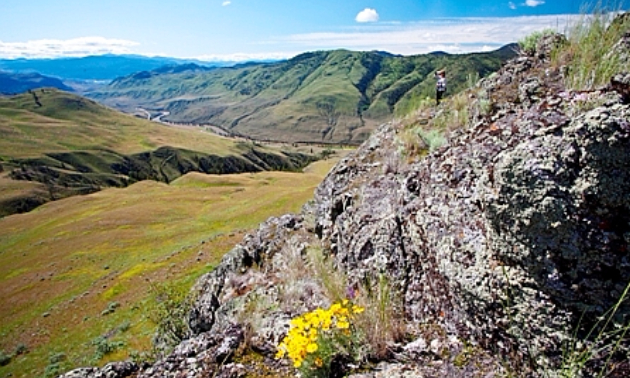 A report summarizing a public consultation process relating to proposed protected areas, including national park reserve (NPR) status, in the South Okanagan-Similkameen was released today by the British Columbia government. The 81 day process was launched August 13, 2015 and generated 3,460 comments.
"We are really happy the report has finally been released, and we look forward to the BC government sitting down with the federal government and First Nations governments to move this process forward again," said Gwen Barlee, National Policy Director with the Wilderness Committee. "Establishing a national park reserve is widely supported here and would be excellent news for BC from an environmental and economic perspective."
The report, which did not identify the number of national park supporters or opponents, found themes related to the inadequacy of protection provisions in the region, the importance of connectivity between protected areas and support for a national park reserve. It also highlighted concerns related to hunting access and recreational opportunities.
Although the report appeared to minimize comments which supported a national park, the appendices showed that the creation of a national park reserve was supported by a large majority of local and provincial groups. There were 27 organizations supporting national park designation versus six groups in opposition.
The South Okanagan-Similkameen ecosystem is one of the most endangered in Canada in terms of rarity, diversity and species richness. Bobolinks, badgers and burrowing owls are just a handful of the species at risk found in the region. Thirty per cent of BC's red-listed species, and 46 per cent of the province's blue-listed species are found here.
The consultation process hit a few bumps in the road initially when local MLA Linda Larson proposed striking an anonymous handpicked five person panel to review public comments. After a strong public outcry, the secret panel proposal was abandoned.
"At the end of the day the report shows the vast majority of people who participated in the public consultation process support a national park in the South Okanagan-Similkameen. Now we need to respect the public's wishes and get on with implementing it," said Barlee.