Small enough to pull with a car, big enough for comfort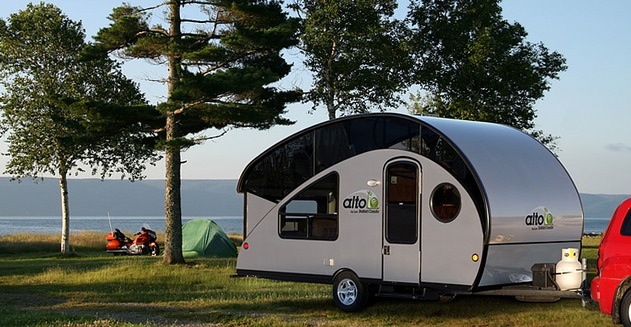 Remember the teardrop trailer design? It has resurfaced, with a twist.
Safari Condo has designed an aerodynamic trailer that is light enough to be pulled by most cars, but has more room than the traditional teardrop trailers. The inventors added an electric retractable roof, which adds more room inside—especially headroom.
The trailer has numerous features to make it a comfortable family option: two sleeping areas; an extendable dining area, which can be in use even when the bed is set up; a smart kitchen complete with mini fridge, two-burner gas stove and sink; fixed flush toilet and lots of storage space. The R 1723 model even has an interior shower with curtain.
Find out more about the design and dealerships at safaricondo.com.