RV West partners with AZRV Guide to provide even more in-depth information for Canadian snowbirds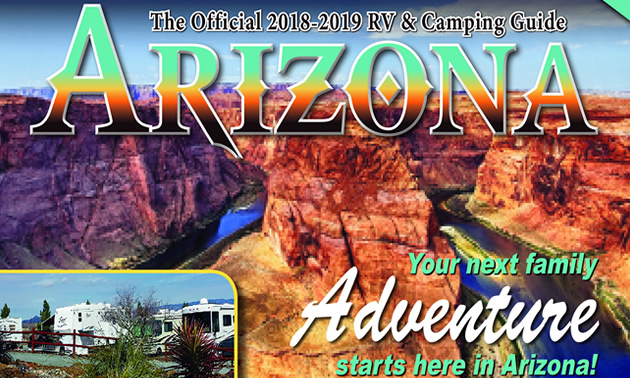 RV West is always on the lookout to provide great traveller information for the western Canadian RVer, especially those heading south for a few months each winter.
That's why we are pleased to work along with the publisher of the Arizona RV guide. It's a great guide to RV Parks and Resorts in Arizona—not unlike RV West magazine itself, this guide is designed to help discover all you need to make your snowbird vacation a great one.
RV'ers can find RV services and RV suppliers to assist you with all your RV requirements, and it provides information on unique attractions & recreation opportunities throughout the grand Arizona state. So when you visit Arizona, be sure grab to a copy of the popular Arizona RV Guide and you'll know you've come to the right place to find the perfect location for your next RV adventure.
You can also get your Arizona State RV Guide before you leave home.
Click on the link at the bottom of this page that will take you to the website of the Arizona State RV Guide. Download the guide to your computer for reference later. Take a look at what we have to share about some of the best in attractions and activities to make your Arizona adventure complete!
Go to www.azrvguide.com and look for the FREE download icon or pick up a copy of the AZRV guide once you arrive in the State.