RV Care Network launches a new No Cost 90-Day Coverage Plan on qualified used RV's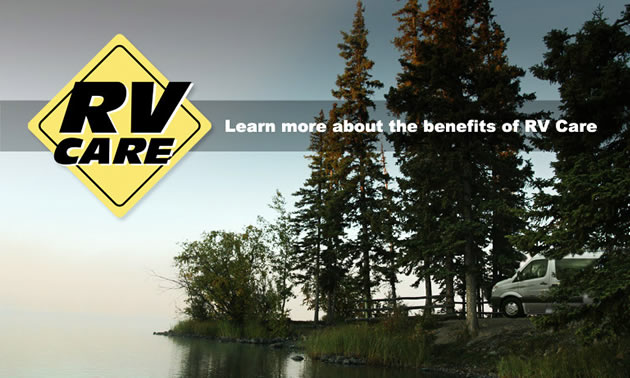 What's the biggest challenge consumers face when buying a pre-owned RV? The fear of the unknown, not knowing what's beyond the aesthetics. It will most likely be "cleaned up" to appear in good condition, but what about what the eye can't see? Are you guaranteed of the functionality for a reasonable period of time? Is it safe for you and your family to travel with? In general, is it in good working condition? We think it's a good idea to have a specialist take a look and inform you before you find out that you bought someone else's problems. If not, you'll have no recourse, only the added expenses and potential vacation down-time!
RV Care, Canada's largest RV dealer network, in partnership with iA|SAL, are excited to introduce the new RV Traveler's Choice, No Cost, 90-Day Coverage Plan, included with the purchase of qualified pre-owned RVs, up to 10 model years old, bought from one of the selected RV Care dealerships across Canada. This includes a comprehensive 35-point inspection and re-conditioning process, performed by our network's certified RV technicians. Every customer will be given a copy of the Condition Report along with the No Cost 90-Day Coverage Certificate. We call this transparency and an assurance that RV Care customers can rest easy with their new purchase.
The RV Traveler's Choice 90-Day Certified Pre-Owned No Cost RV Coverage Plan, is one more way that RV Care fulfills their consumer promise, "We travel with you."
For full information on where to find the Selected RV Care dealer nearest you, along with all the program details and conditions, visit us at: http://www.rvcare.ca/rvtravelerschoice/90-day-warranty.html