Nevada's Top Five Fall 2018 Experiences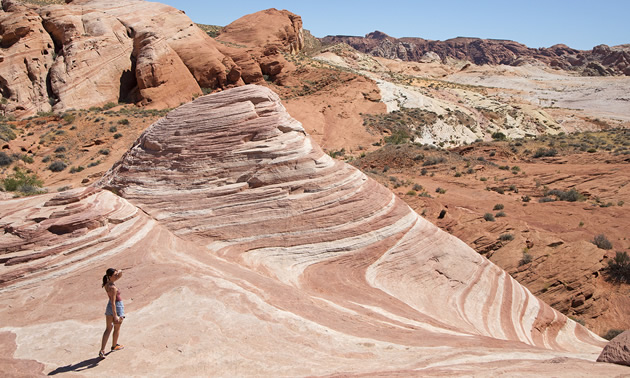 CARSON CITY, Nev. (Fall 2018)—Travel Nevada debuts five fall experiences in five Nevada territories, encouraging travelers to discover the rich history of boomtowns, embrace Nevada's quirky nature and celebrate the state's 154th birthday.
See below for Nevada's top five fall experiences by region:
Cowboy Country (Northern Nevada) - Explore archeological sites, a ghost town and pristine wilderness.
Dig into Nevada's ancient past at Lovelock Cave, an archeological site that yielded a wealth of artifacts when it was excavated the early 20th century. Today, the cave is empty but open to visitors taking the Lovelock Cave Back Country Byway off Interstate 80. Managed by the federal Bureau of Land Management, the Lovelock Cave area has interpretive signs explaining the area's ancient geology and human history. Overnight at the Old Pioneer Garden Country Inn in Unionville, a ghost town where Mark Twain once prospected. Or depart the beaten path for the lush Jarbidge Wilderness north of Elko to explore the mountains and Emerald Lake. Fall is also prime hunting season for small and big game, including Himalayan snowcock and mule deer.
Pony Express Territory (North Central Nevada) - Watch the birds, embrace the arts and take the Ghost Train.
History and art abound in Nevada's Pony Express Territory, from natural phenomenon to man-made beauty. First, take a trip to Stillwater National Wildlife Refuge in Fallon, where thousands of shorebirds make a stop on their migratory route in the fall. Built in 1914, the Oats Park Arts Center serves as a performance art hub, hosting nationally acclaimed vocal artists, performers, speakers and musicians. Experience three museum-like galleries and sip on a frosty beverage at the Art Bar. In Eureka, the restored Eureka Opera House dates back to 1880; here, visitors can catch a concert or theater performance while contemplating the town's golden era. Ely's Renaissance Village celebrates the town's history with an outdoor art gallery featuring murals and sculptures. At the McGill Drugstore Museum, get a personalized and extensive journey through the fascinating history of the once-booming community. Take the Haunted Ghost Train of Old Ely for a 90-minute, authentic steam-engine ride with demons, ghosts, and goblins along the Nevada Northern Railway.
Nevada Silver Trails (Central Nevada) - Get eccentric and ethereal.
Experience the best of Nevada's quirkiness at coffin shops, car forests and ghost towns. Just outside of Goldfield, discover the International Car Forest, a whimsical display of rusted, painted cars planted nose-down in Nevada soil; or see more desert art at the Goldwell Open Air Museum. Travelers looking for an overnight experience can stay in an old miner's cabin at the Gold Point Ghost Town B&B. In Beatty, witness the famous tricycle and bed races and a 1900s reenactment during the Beatty Days Festival. The cooler fall temperatures make it essential to explore Death Valley National Park's deep sand dunes, native wildlife and colorful rocks and canyons. Adventurers can reward themselves after a day of exploring Nevada with a luxurious stay at Queensland Vineyard Bed and Breakfast in Fish Lake Valley, home to eight varieties of wine grapes and four varieties of lavender. Top off a cool fall night with a relaxing dip in the Fish Lake Valley Hot Springs.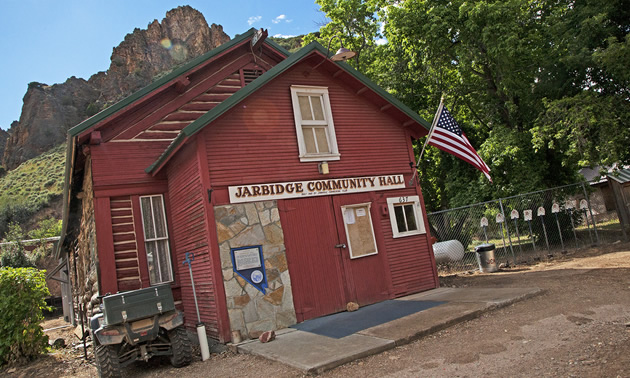 Reno-Tahoe (Northwestern Nevada) - Experience the "secret season" in the Sierra.
Lake Tahoe, North America's largest alpine lake, boasts peaceful beaches, colorful fall vistas and plenty of outdoor recreation opportunities. Enjoy a lake cruise on the M.S. Dixie, departing from Zephyr Cove, along the lake's stunning shoreline or hike in the mountains at Spooner Lake & Backcountry, part of the Lake Tahoe Nevada State Park system. Venture east to Genoa for a drink at the Genoa Bar, Nevada's oldest saloon. Hunt for ghosts in Virginia City, one of the most haunted towns in the country; while you're there, participate in the legendary World Championship Outhouse Races. On Nevada Day, celebrate the state's 154th birthday with the annual party on main street Carson City.
Las Vegas Territory (Southern Nevada) - Leaf peep, zipline and dance down Fremont Street.
Take advantage of the fall temperatures and make a trip to Mount Charleston, the state's fifth largest peak, for hiking and leaf peeping adventures. Rock enthusiasts can venture into Valley of Fire State Park or Red Rock Canyon for spectacular sandstone rock formations and world-class climbing. Experience the living museum that is Springs Preserve, which offers new fall exhibits in addition to its botanical gardens and interpretive wetland habitat. At the Fremont Street Experience in Las Vegas, visitors can zipline under an LED canopy, listen to live music, meet celebrity impersonators and congratulate newlyweds.
About TravelNevada
The Nevada Division of Tourism (TravelNevada) is part of the Nevada Department of Tourism and Cultural Affairs. It promotes and markets Nevada as a tourism destination for domestic and international leisure and business travelers through its marketing and advertising programs and by coordinating partnerships between public and private entities. TravelNevada also administers grant programs for local entities to market travel and tourism offerings and publishes Nevada Magazine.